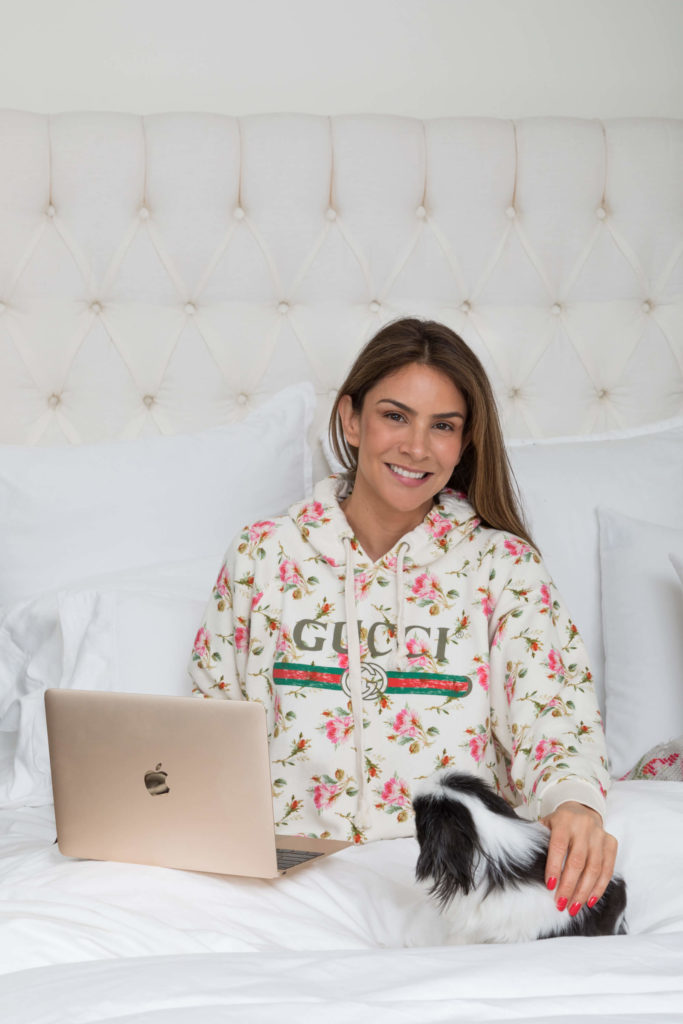 Power lunch at The Henry on Robertson Boulevard just got a lot more interesting, especially when your companion is Los Angeles native, Alana Sands. Only the lucky valet guys were able to see which Tesla or sports car she pulled up in, as I was indoors holding center court that warm summer day.
This interview with Alana will not fall into the trappings of others. Moments after sitting down, the preconceived notions that life handed everything to this natural beauty is a common mistake. But don't make that notion, I whispered to myself.
She spoke of mixed Spanish roots, but it's the Native American side of her that will resonate the most to anyone in view. Every feature accentuated her high cheekbones—her warm articulate words, her strong kindred presence. Unless you follow her Instagram or are one of her fitness coaches, you're not going to believe she has three boys under the age of 15. "Working out first thing in the morning in front of my boys means the world to me. I want them to know a routine of whole health, and speaking it is not enough," she chimed in just before her fish entree arrived. "My son Emerson noticed my abs on vacation this summer. 'You work so hard for your abs, mommy.' Look, what's better than that?"
A personalized state-of-the-art home gym doesn't hurt either. But our higher self wants us to be prosperous, right? Then let's continue.
Discipline intertwined with tenderness seems to be a bit of her magic. The allure of women like these is definitely not lost on the gay male.
Alana's truest overnight success story is Emerson Ryder Jewelry (named after her first two sons and inspiration). A luxury jewelry line that is extremely personal to the beholder. Fans include Michael Jordan, Jessica Alba, Madonna, Caitlyn Jenner and Rhea Wahlberg, to name a few. A 14K gold, ruby and diamond snake ring at $750 or a custom dog tag at $12,500 sounds lusty, merely by typing the words. The price points get heavier than that, and that conversation with yourself or your other half should be in private. LA's personal shoppers are seen routinely leaving Jaimie Geller Jewelry in the Pacific Palisades with next season's must-have baubles. To say that her treasures connect with locals and purveyors of finer things is an understatement.
Sammy's Tip: We often notice sales on the Emerson Ryder site! Type in code name: CRUZ (her third son's name) for select specials. Because special things come in threes.
Alana Sands is recognizable from TLC shows like The Celebrity Plastic Surgeons of Beverly Hills or Plastic Wives. Alana is that twinkle of charm you see on a host like Samantha Brown of Travel Channel's Passport to Europe. Hollywood will get this one right.
If you see something this beautiful, speak and wear it clearly.