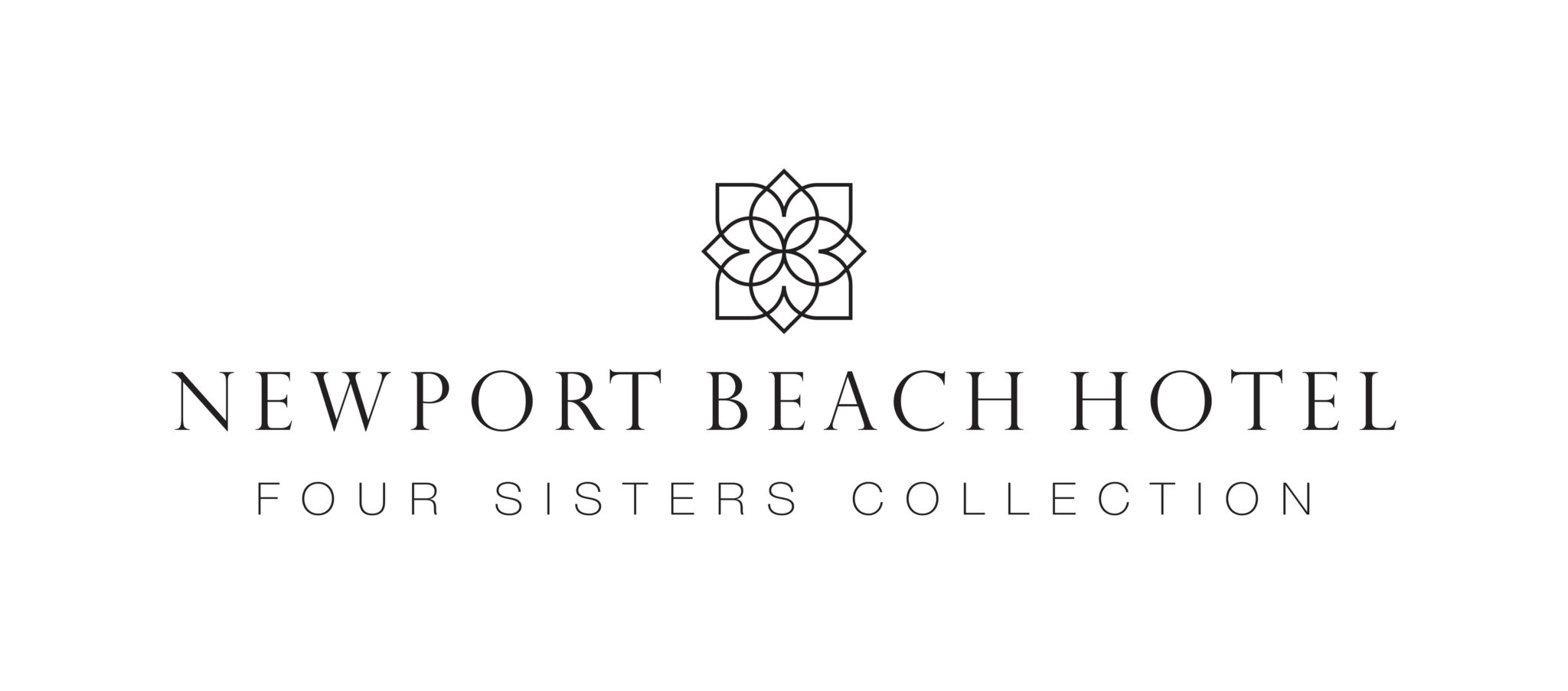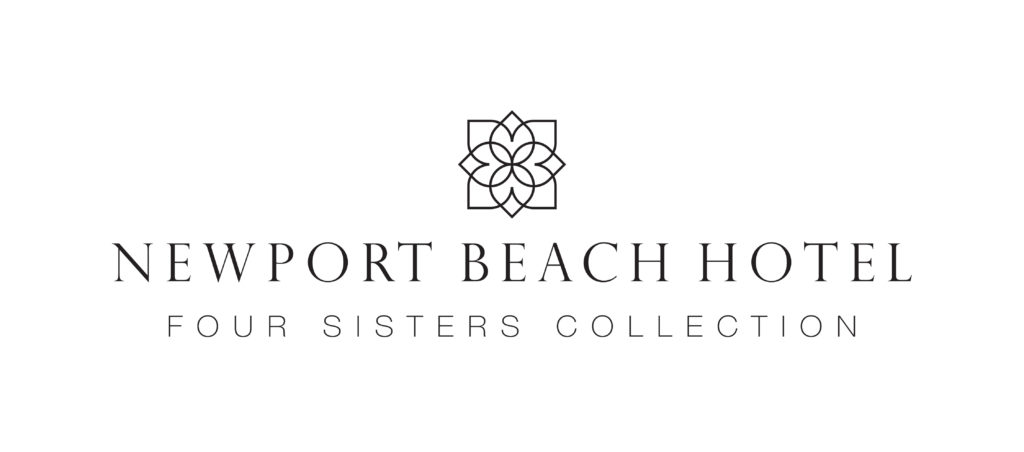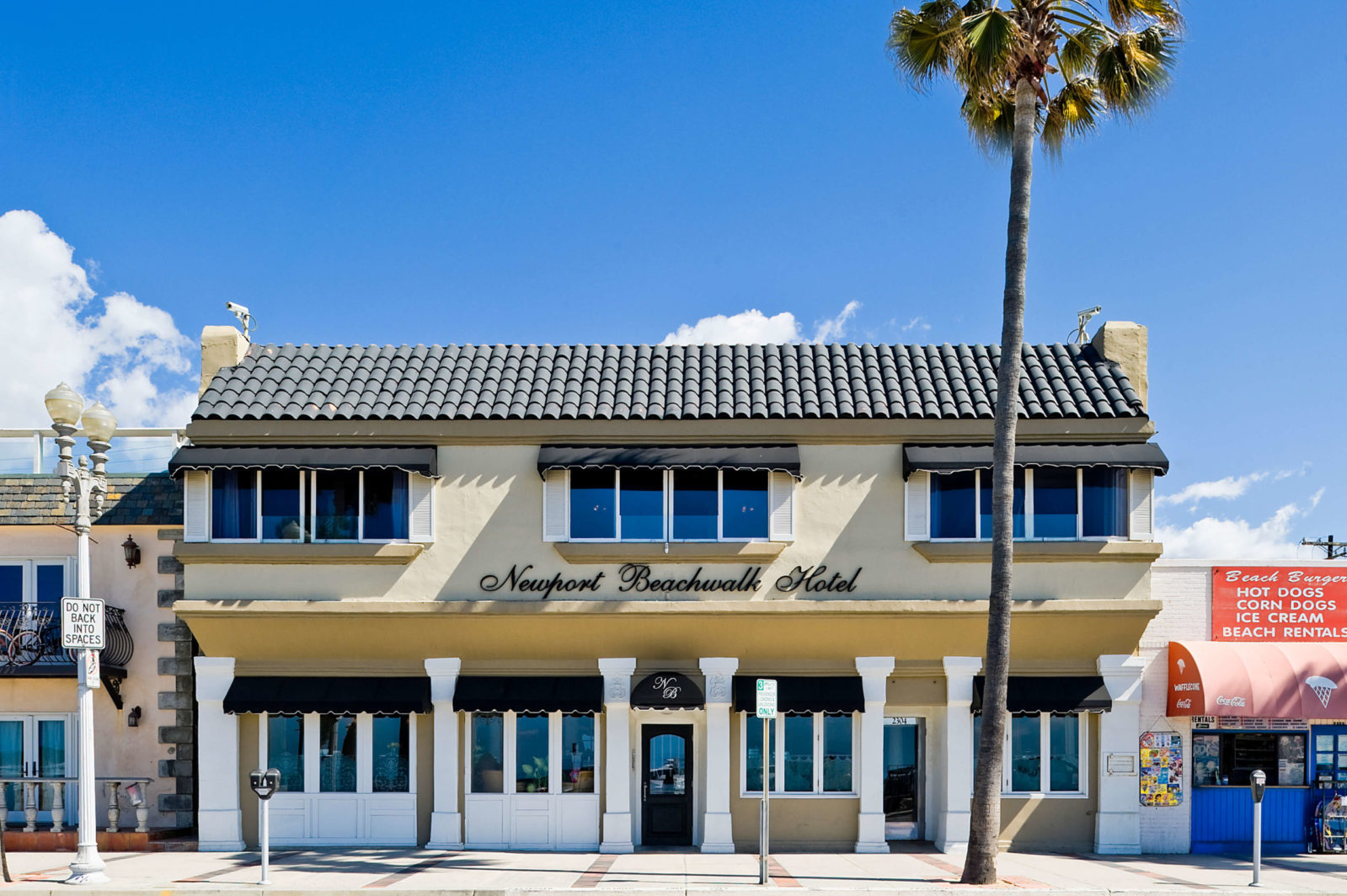 Where: Newport Beach Hotel
2306 West Oceanfront
Newport Beach, CA 92663
It's Time for Recess
Your fanny pack and walking shoes may mark you as a tourist, but your digs definitely shouldn't.
We don't leave the house for just any old reason anymore. This crush on the Four Sisters Inns started in Dana Point and has only passionately evolved from there. If you follow our breadcrumbs, we can guarantee the recharge you've been yearning for but only read about in fancy magazines. An easy choice, Newport Beach is a one-hour drive from the heartbeat of Los Angeles.
Newport Beach Hotel feels like the birthplace of Newport culture, anchoring it's spot here since 1904. It's a relaxed vibe and persnickety doesn't fly in these parts, so best to pack lightly. No fancy faux furs or fine jewelry needed; leave those luxuries at home. Sandals, ponytails, morning walks on the beach, fine food from Fly N Fish Oyster Bar and Grill downstairs, and pier envy is on the menu.
There's something magical found in the solace of having a boutique hotel all to yourself. We chose a weekday for our getaway at the Newport Beach Hotel, leaving the impression that only a handful of guests would be in earshot. Right, again.
Notice the small-town nostalgia of this country-style bed & breakfast at check-in. True warmth that a big chain could never replicate. Let your senses succumb to the heat of the main sitting room fireplace with it's chessboard and empty seats nearby waiting for a competitor.
It's truly as if you have stumbled into happiness.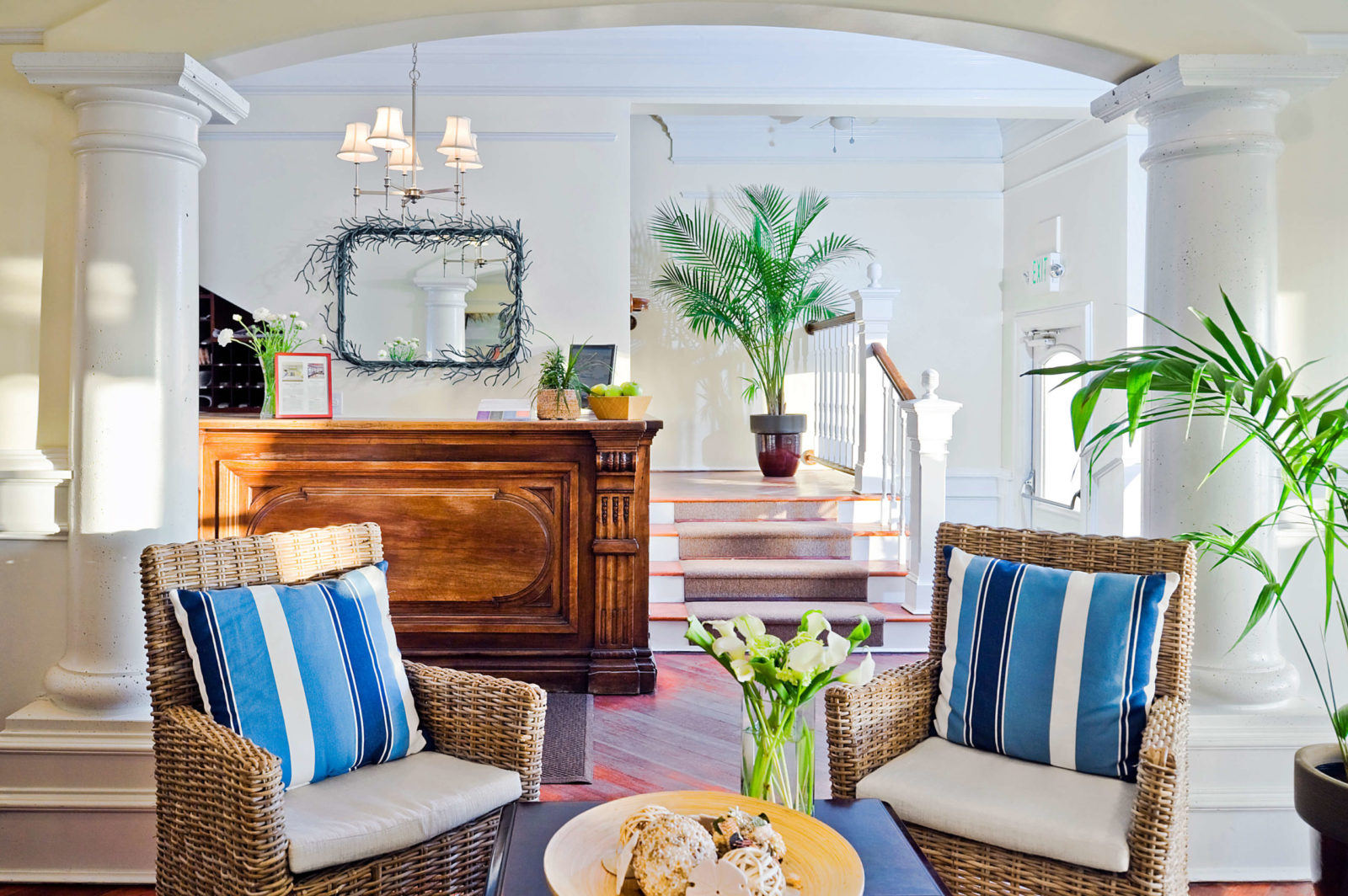 Oceanfront Rooms & Sailor Suites
Feeling fenced in the last year? Yes, we can relate.
Some travelers to this bed & breakfast opt for the Sailor Suites without the view, gaining fully stocked kitchens and private entrances with proximity to your securely parked vehicle and quieter daytime naps. We decided to be closer to the boardwalk's youthful energy, mesmerizing views, and the lull of the ocean waves crashing at night.
If you're in the mood to just wear pj's for a couple of days, sleep in a comfy bed, and splash around in a jetted spa tub with an ocean view—then Room 101 will fit your agenda dandy. It's a clean, quaint size space with no frills. Perfectly sized for two, charming coastal vignettes splashed around the suite with seagulls passing by out the corner of your eye is a reminder that it's time to go out and play. So, play in the sand, we did. Think relaxed beachy vibe with plenty of sunshine and saltwater air. If you didn't pack cologne, it's cool. Everyone smells like the sand this close to the dolphins. Oh, yes, a pod of dolphins entertained us from our window. Not mentioning that unexpected little sideshow would be absolutely criminal. Our performance was from 5 pm – 6:30 pm and garnered a modest crowd of locals, so time your dinner wisely. Or just sit by the window and let the best of Orange County entertain you. We sure did.
The bedding was soft, and the luxe comforter was similar to the one we had at home—a win when something is familiar. A separate sitting area outside our room was the dreamiest spot to watch the sun slowly come up over a cup of tea. Our last morning there truly felt as if we had this beachside escape to ourselves. Natural light and sandy memories pour in from every corner of Newport Beach Hotel. If you don't find sand somewhere amongst your belongings when you return home, you've done something wrong.
House Suggests Nearby Eats
Kristina DeLorme, Manager of Newport Beach Hotel, strongly recommends…
Fly N Fish Oyster Bar & Grill This menu truly exceeded our expectations with fresh sea bass, jumbo shrimp cocktail, chicken caesar salad, and perfectly seasoned cheeseburgers. We also returned for dessert. We loved this spot!
il Farro Café Trattoria Serving authentic Italian cuisine, this restaurant has received rave reviews.
Noteworthy
Newport Beach Hotel is a member of Whistle, a guest messaging platform
Steps from Newport Pier
11 seconds from the hotel front door to the sand
TV lounge with beer/wine available
Secure, gated parking (accessible with keycard after check-in)
Mutt Lynch Restaurant is Orange County's #1 dive bar since 1976 and offers bar bites.
Dory Deli has the best coffee on this planet, period!