Well, now that we've heard there's an actual region where wellness can be reimagined—a picturesque locale where you can recharge a depleted soul—we decided to stare down that calendar until it was our turn.
Sonoma Valley, California is a unique alchemy of geography and climate, creating visuals that will not be easily summed up in just a photograph. Time your trip right and a sea of yellow mustard flowers and lush rolling vineyards can be your welcoming tour guide. Flying into SFO or Oakland International Airport and missing a drive through the mountainous terrain of the Route 5 corridor is fine for some but a non-option for these die-hard nature lovers.
Sonoma Valley's culture feels reminiscent of the San Francisco overflow and the savvy tastemakers that simply traded in the city vibes for more natural beauty. Well, here they all are. This place is definitely the gateway to grade-A boutique shopping, wineries galore, and farm-to-table fine food fare at every turn, unabashedly. The vibe the locals resonate here is the same, and it won't take long for your heart to catch up.
After all, Sonoma Valley is a hospitality town.
Kenwood Inn & Spa ~ Four Sisters Inns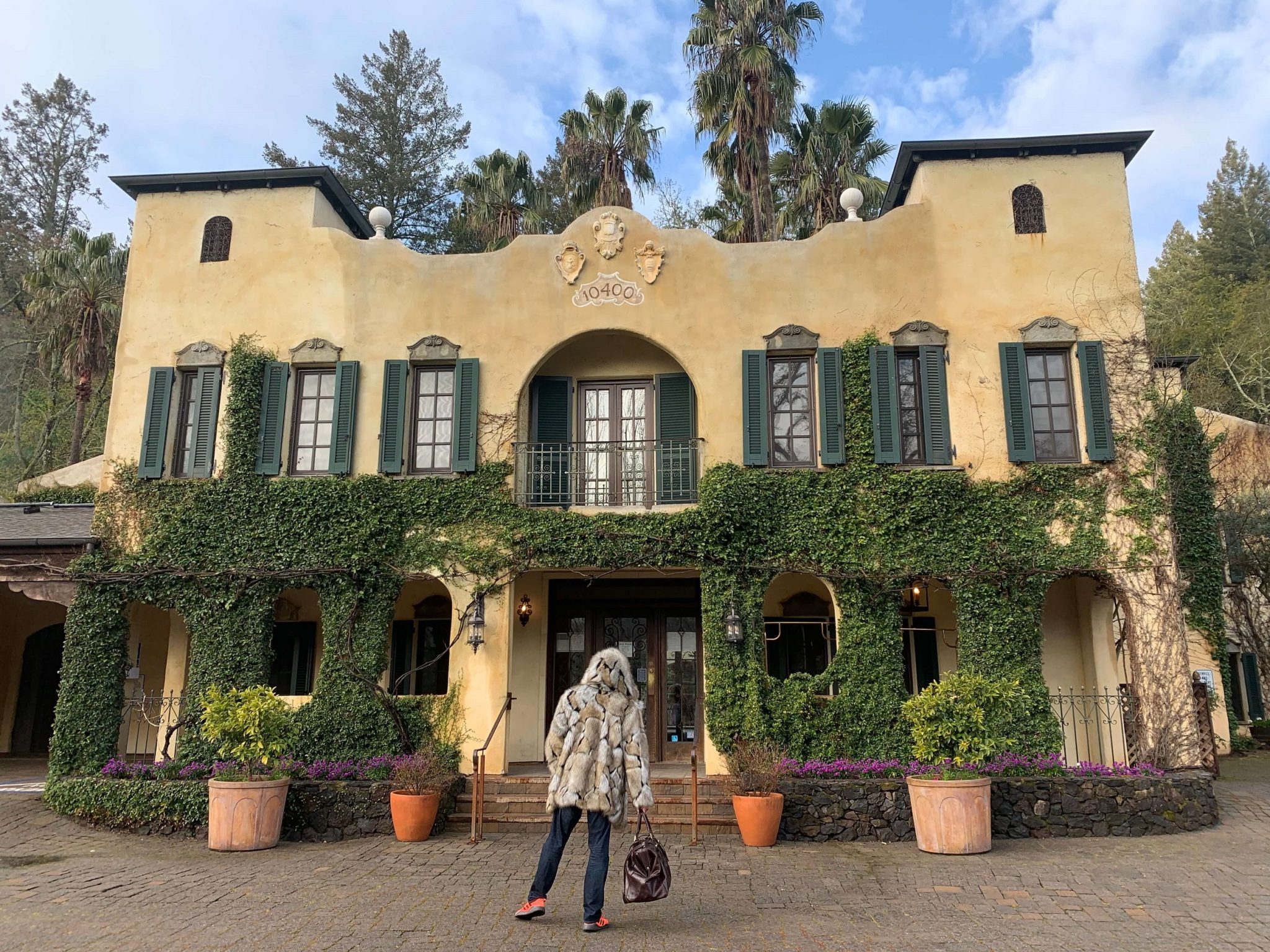 Thirsty for some distance from reality?
A short song on the radio and just past the third vineyard on the left is exactly that. That sense of awe and amazement happens in an instant when you become hypnotized by the views from this Sonoma Valley Tuscan retreat. Kenwood Inn & Spa has been on our personal bucket list for years—and here is why. The needs of your boss cannot be heard in these parts and watching your other half lounging about from your soaking tub in your private villa is only a preview of the weekend ahead.
Smartly tucked away in an area known by the locals as "The Valley of the Moon," Kenwood Inn & Spa is alive with ancient oak trees and orchards. The vineyards in the distance are merely an accessory to that. This place is truly the "Best in Show" in the always-expanding Four Sisters Inns portfolio. Twenty-nine exquisite accommodations on two and a half acres, each thoughtfully designed Tuscan nest is adorned with a cozy fireplace, separate entrance, Italian furnishings, and feather bed. We were even greeted with wine and cheese at check-in. If finishing that novel by the crackle of an outdoor fire pit and plush lounge chair makes your senses tingle, then good! The Mediterranean-style Kenwood Inn & Spa spell is working. Luxury should feel personal.
Never one to speak for other suites we can't see, the other guests spotted on their private balconies and playing board games in front of the grand atrium fireplace all seemed to share the same afterglow this locale imparted on us. Getting zen & reprogramming is how you tune into the blessings of Kenwood Inn & Spa.
The stage was set to stay in. With dual fireplaces, a separate sitting area for those early risers who don't want to disturb a sleeping mate, a mini-fridge and Nespresso machine, tons of natural light flooding in from cut-out windows high above, and lush foliage wrapped around every window, even a day inside is a luxurious experience. The design is warm and feels complete. We never once turned on the TV. After all, what's better than the sound of steady rain in a foreign setting?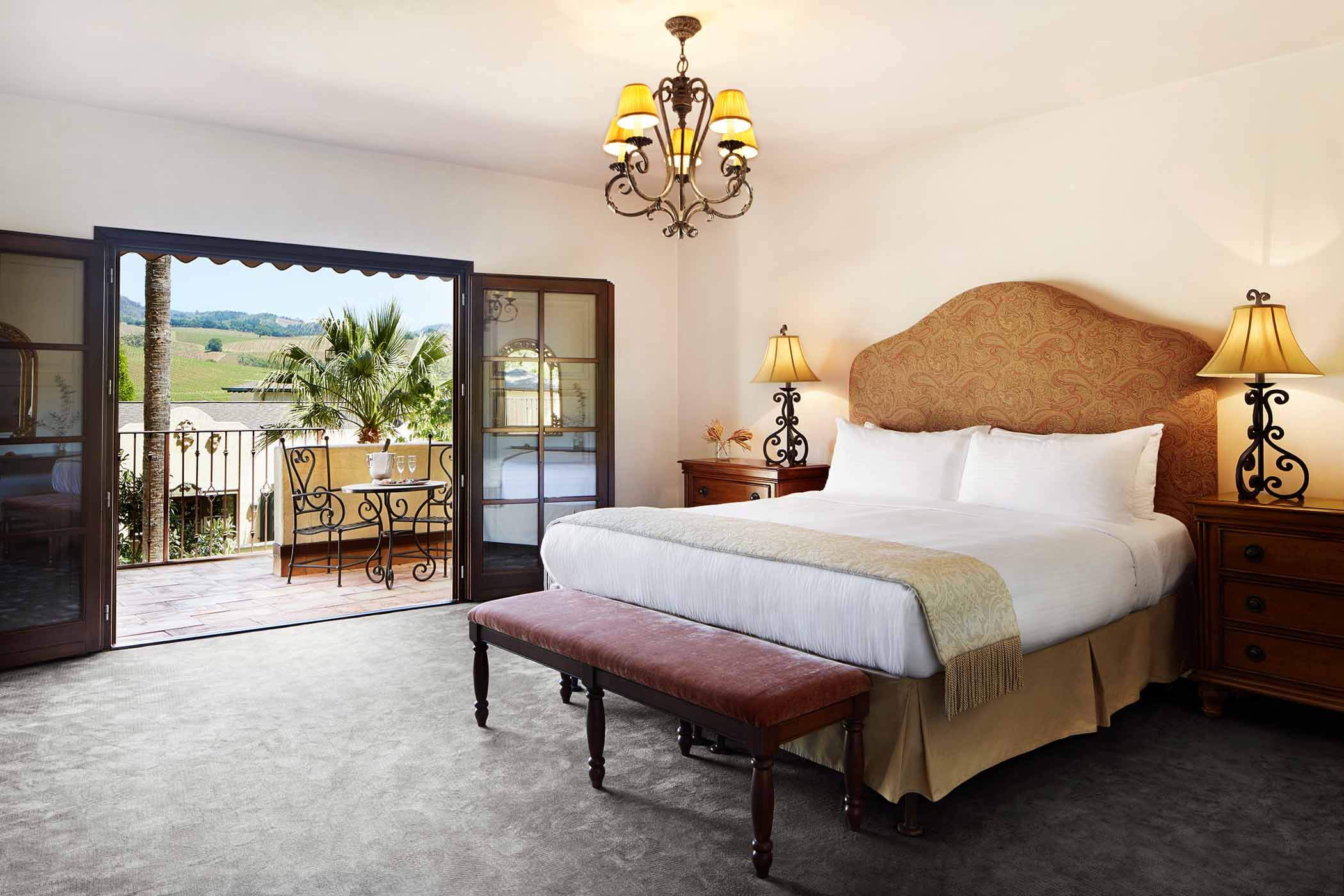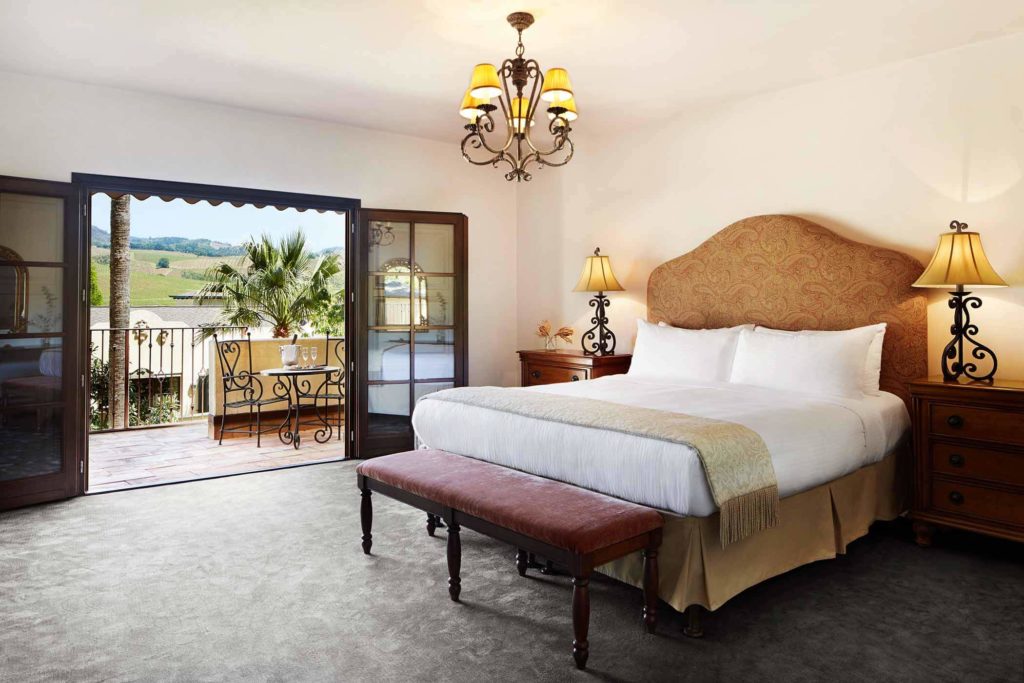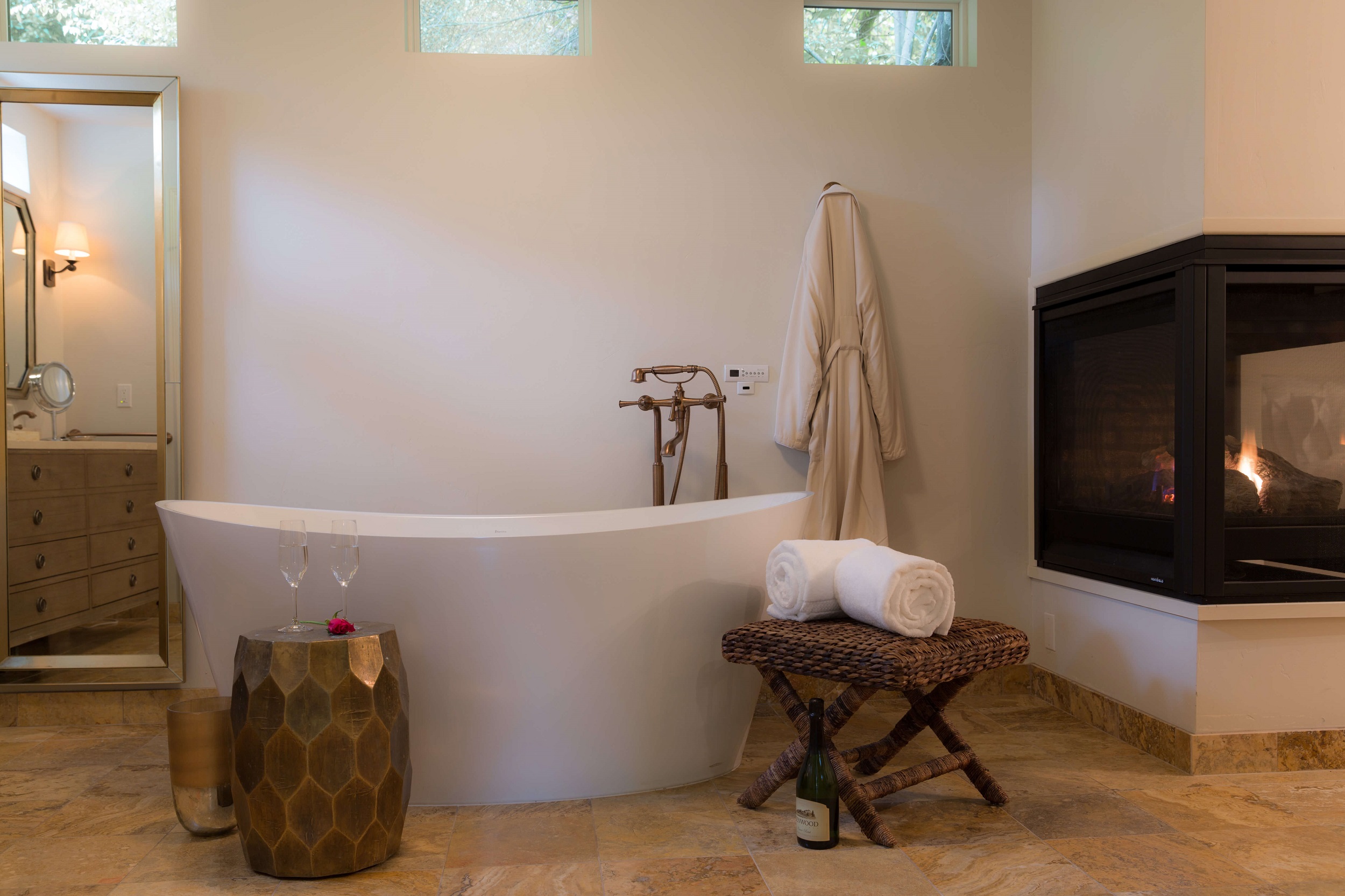 Dual bathroom sinks and a Sammy-approved soaking tub with a state-of-the-art shower for my other half made a rainy day nestled inside sublime.
Whether lounging by the heated pool early in the morning or walking under the jasmine tunnel towards a spa appointment, Kenwood Inn & Spa and all its supportive elements made this wonderful getaway pure romance at every turn and Instagram-worthy moments for couples needing more quality moments together.
In short, it's ideal.
* It rained our last day and the staff apologized for the weather as they handed us large umbrellas to shield us for our run into town. If you are lucky enough to see a gloomy day at Kenwood and a bright and sunny day the next, you are living a very good life.
Perks!
Guest services 24 hours a day
Breakfast includes the Chef's choice with fresh pastry and fruit. Fresh squeezed OJ means you better make it a mimosa!
Complimentary Wine + Cheese picnic provided. Option to upgrade to a premium bottle and receive that premium bottle half off.
Rent a Cabana after your spa appointment.
Small bites menu is available from La Cucina Restaurant & Wine Bar on property.
Palooza Brewery & Gastropub is an easy one-mile drive from Kenwood. We ate there twice and loved it.
Sonoma Valley Inn ~ Best Western Sonoma Valley Inn & Krug Event Center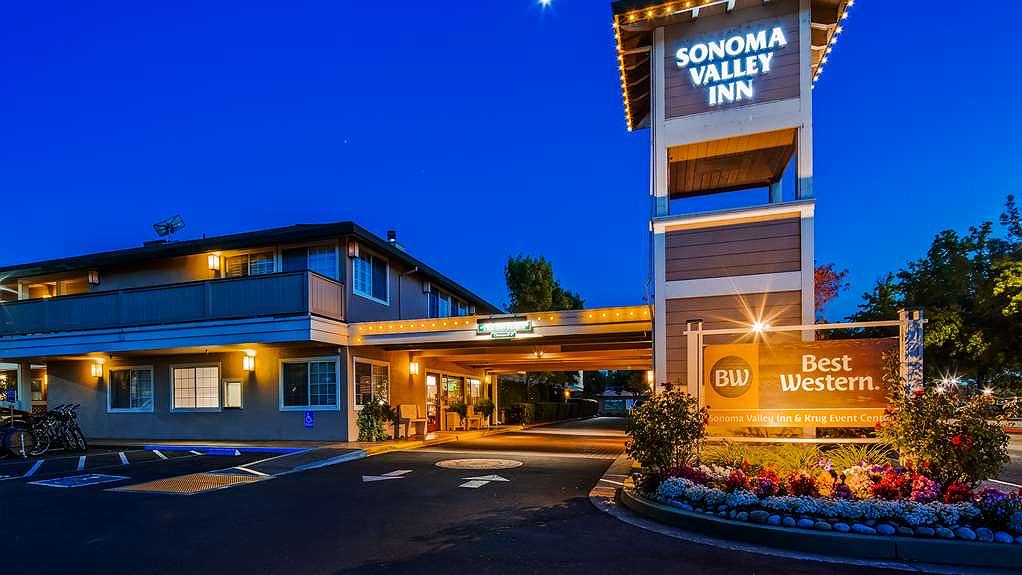 Don't be intimidated; there's a budget for everyone in Sonoma Valley. Proximity to all this charm and hometown spirit is why you chose Best Western's Sonoma Valley Inn & Krug Event Center. For once, soften your carbon footprint and never drive. Each Best Western is independently owned, meaning this locale feels organic to the setting. The service here is warm, friendly, and untethered from the common mistakes of corporate land. If not for the name tag, you would have thought an old friend just welcomed you at check-in.
Even a modest wallet can enjoy upgraded rooms, a fresh coat of paint, a crackling fireplace at night, and a private balcony connecting you to a heated pool just mere steps from your soft bed. We found the rooms to be tranquil and spacious. For a heavy packer, my bags disappeared into corners, giving me plenty of space to create my zen.
Families and business travelers with Krug Event Center activities scheduled always choose Sonoma Valley Inn as the easiest landing spot. The Krug Event Center offers 2,000 square feet of fully customizable interior and exterior meeting area for up to 150 guests. With 82 rooms available at the Inn, how about we just rent this venue and plan a family reunion?
Everything about this overnight stay at Best Western Sonoma Valley Inn delivered authenticity, manners, and comfort. This should definitely be shared with loved ones.
Perks!
Got time for one more stop?
Visit Schermeister Winery, located in Jack London Village within the charming hamlet of Glen Ellen. A small family winery producing only 600 cases a year. Did you order yours yet? Appointments required. 707-934-8953
Did that cross-country trek or six-hour drive from Los Angeles make anyone else famished?
Wit & Wisdom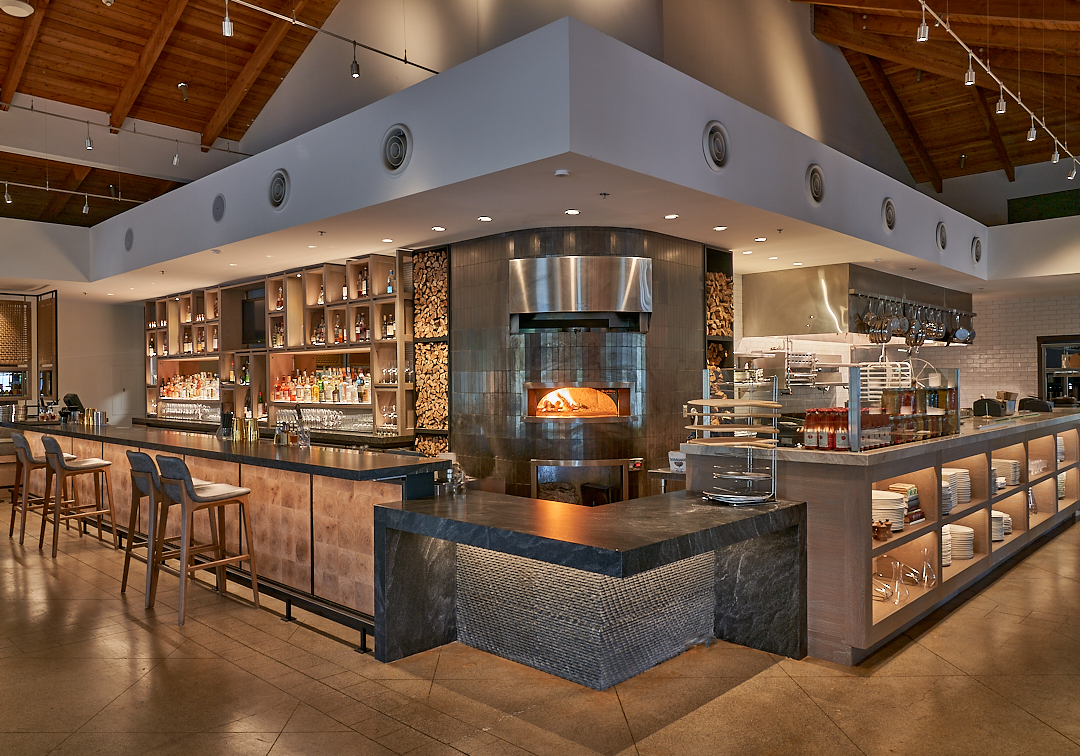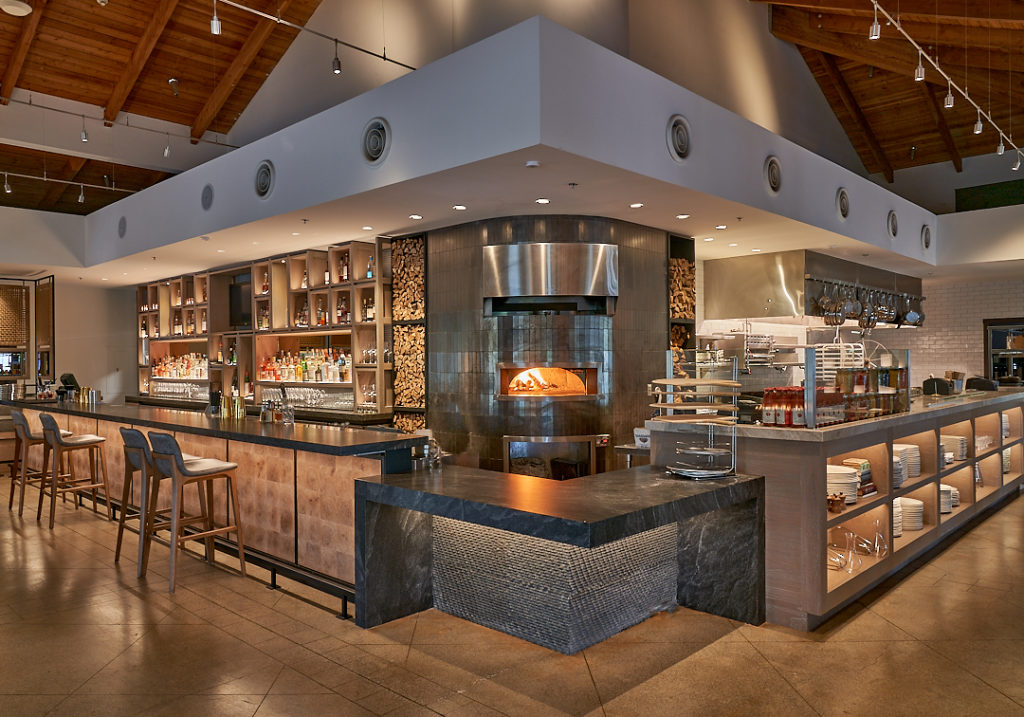 Sonoma Valley has a couple of pleasant surprises in store when it comes to eating out and eating well. Tame your fickle nature with our latest find. Muscling in on wine country territory is the love child of Michael Mina named Wit & Wisdom. Elevating the Boulevard in every good way possible, Wit & Wisdom is alluring from the street and shares its base with The Lodge at Sonoma Renaissance Resort & Spa.
Nothing at Wit & Wisdom will steal your joy—quite the opposite, actually. Enjoy a hardback vintage novel in a comfy banquette while anticipating the spice-poached shrimp to arrive. Seasoned to neurotic perfection, the generous portions that await you should be a sign to your inner alarm reminding you to eat light that day. To miss one bite of this dinner would be unforgivable. We found the service to be highly polished, and the indoor to outdoor dining options gave space for date night intimacy for all.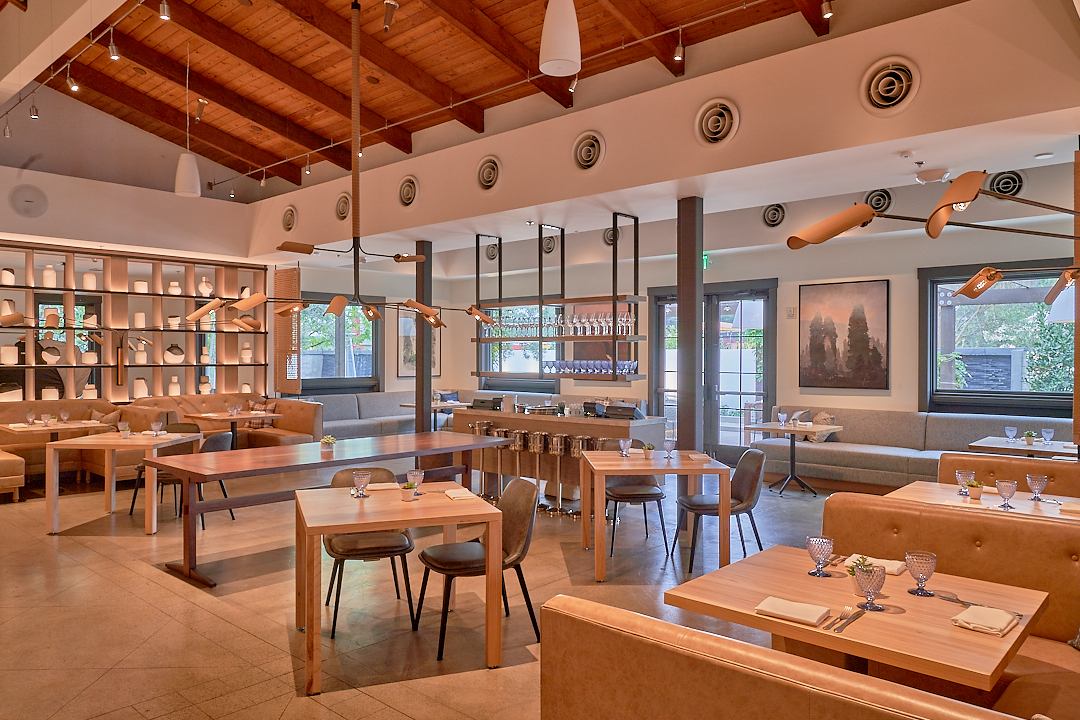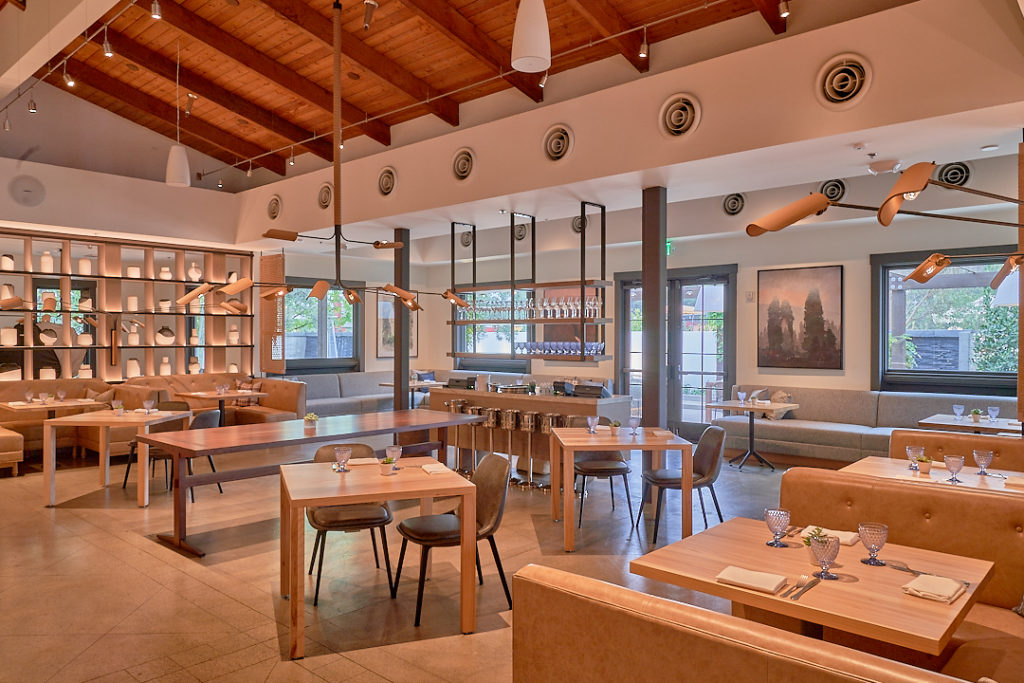 Was it the wood-fired pizza, the hearth oven, or the handmade pasta that got you speaking the love language here? Order your own savory braised short rib pop tart or risk a stare down from your dinner guest over that last bite. The social graces of some could be challenged when their palate comes this alive. If chefs express themselves through their food, we got wind of the proposal in that king crab leg. The flavors were theatrical, thoughtful, sensual, and fulfilling.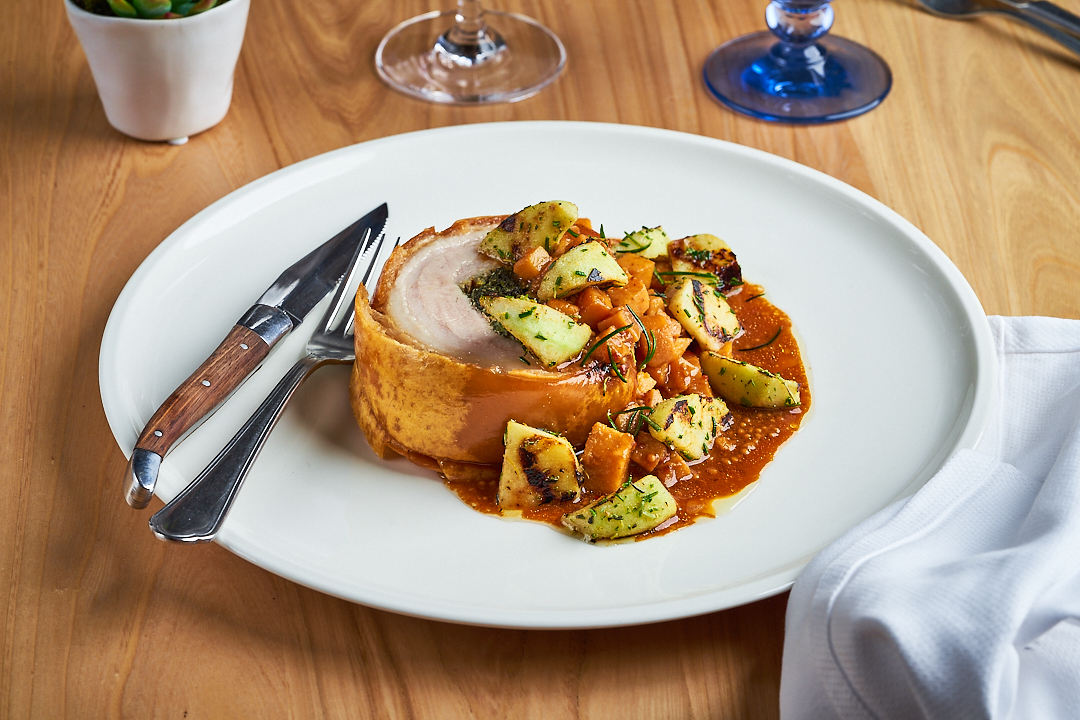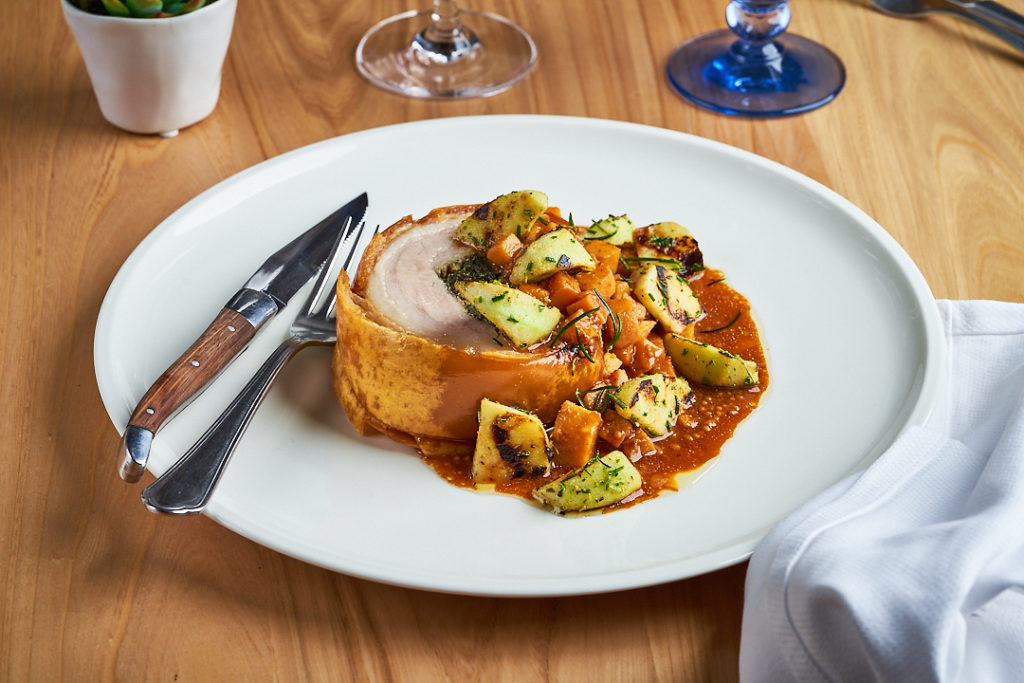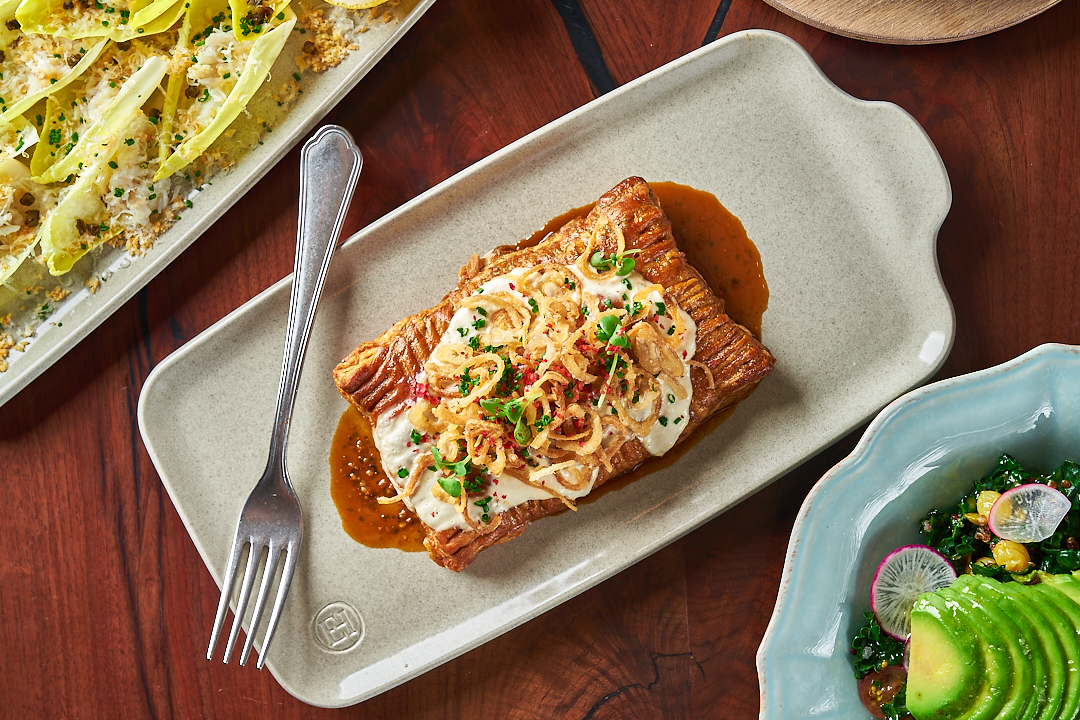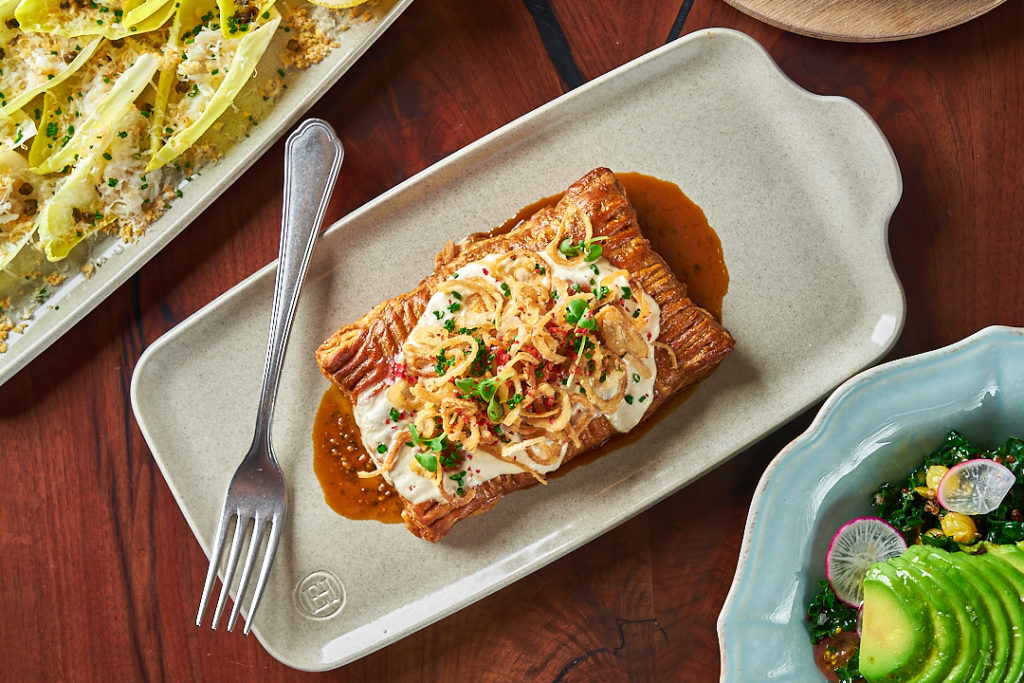 No database will prepare you for the bevy of choices this menu holds. From duck-fat fried potatoes with ranch dip to roasted asparagus toast to steamed littleneck clams, you can easily party with your taste buds and friends at the same time. As you read this, someone else is living that dream vacation over fresh king salmon, diver scallops, or branzino (my personal dinner choice and absolute heaven-sent). The inclination to push my veggies around the plate was a non-option here—everything was savored. King crab and endive Caesar salad paired with classics like the tavern burgers or steak frites—something on this menu will entice you.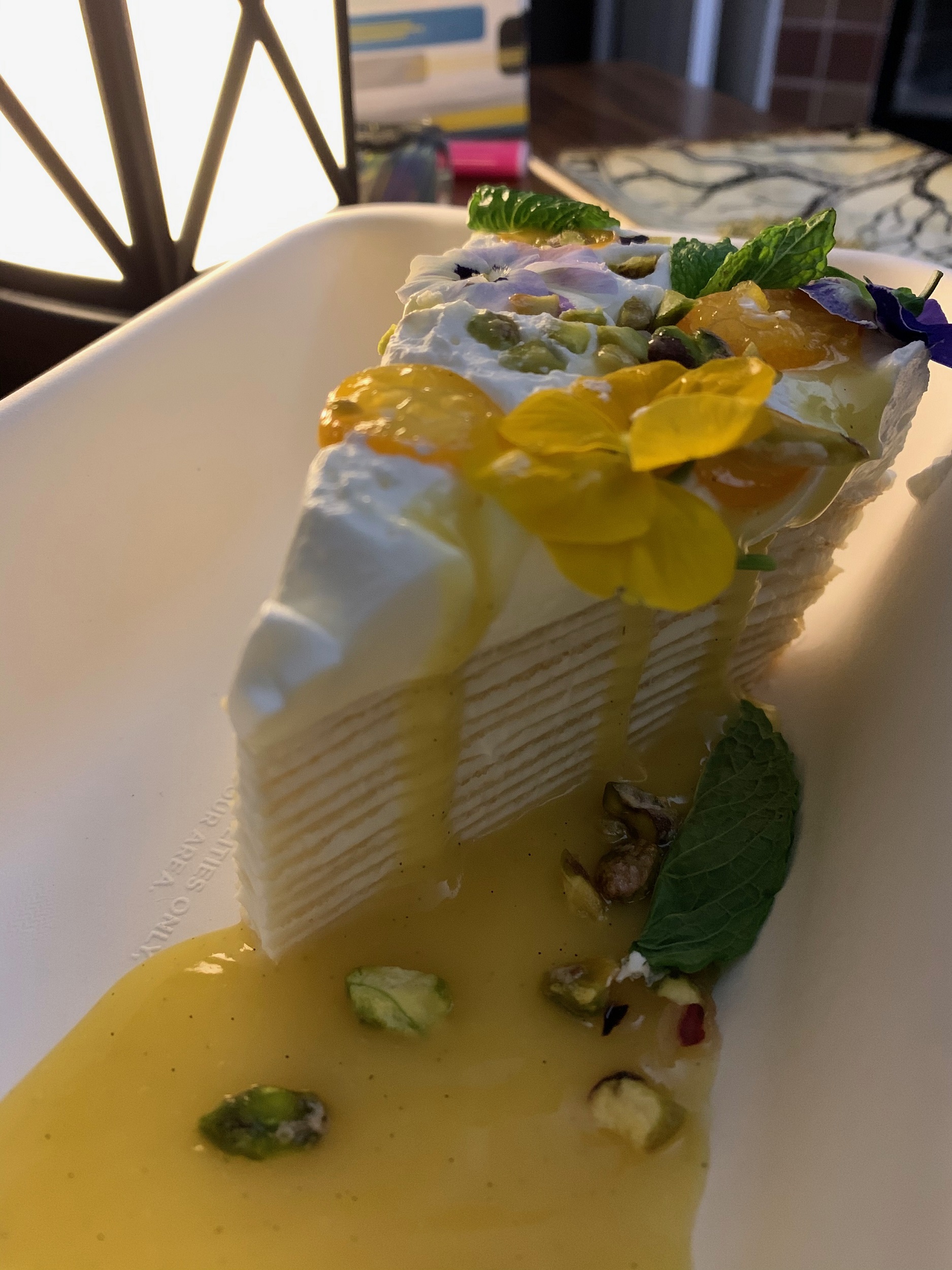 If savvy farm-to-table dining is your thing, then you will see this peek into the good life as Avalon.
Enlightenment over a meal seems like a really tall order. But not for Michael Mina and his meticulous team at Wit & Wisdom. It just is.
Layla at MacArthur Place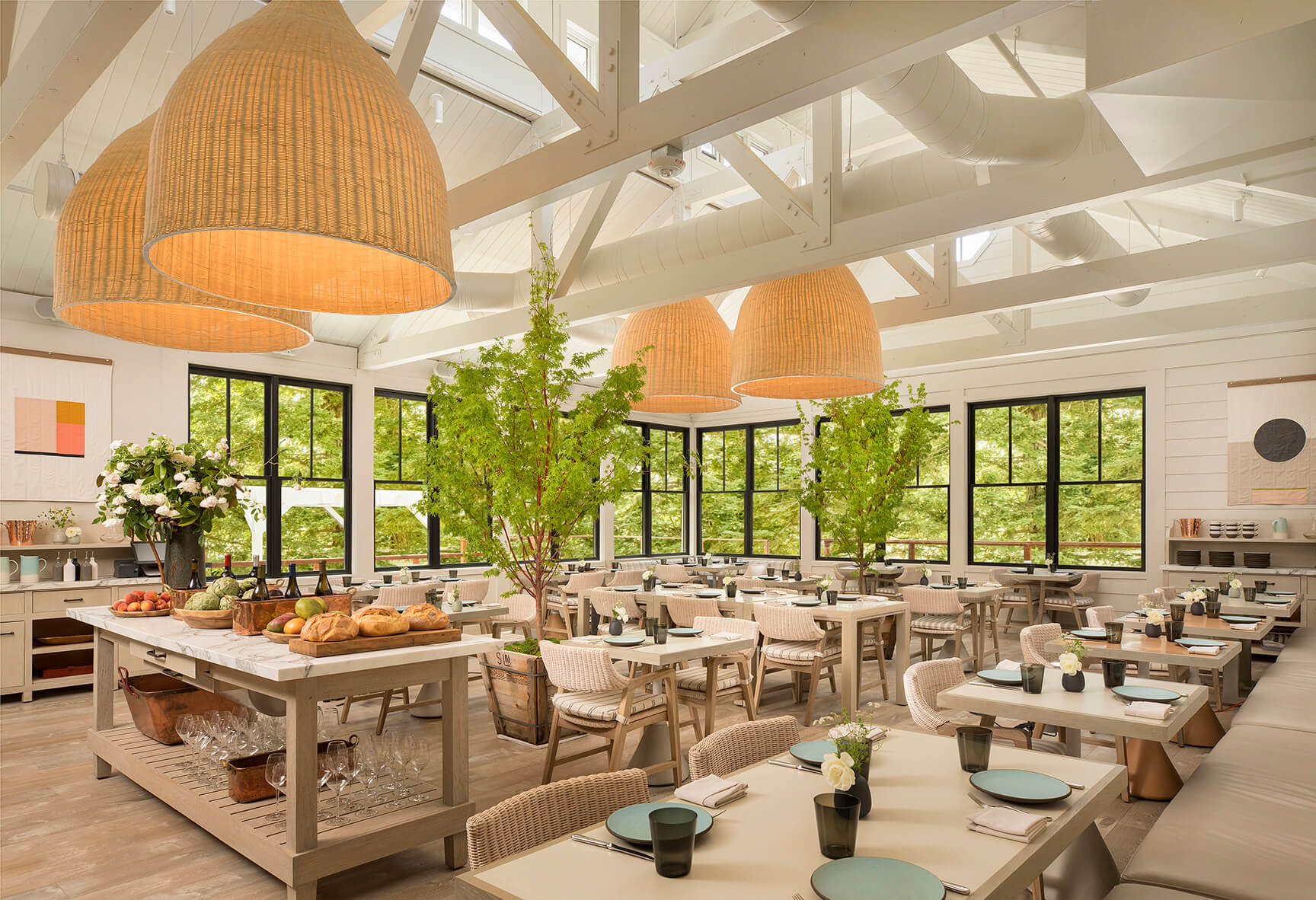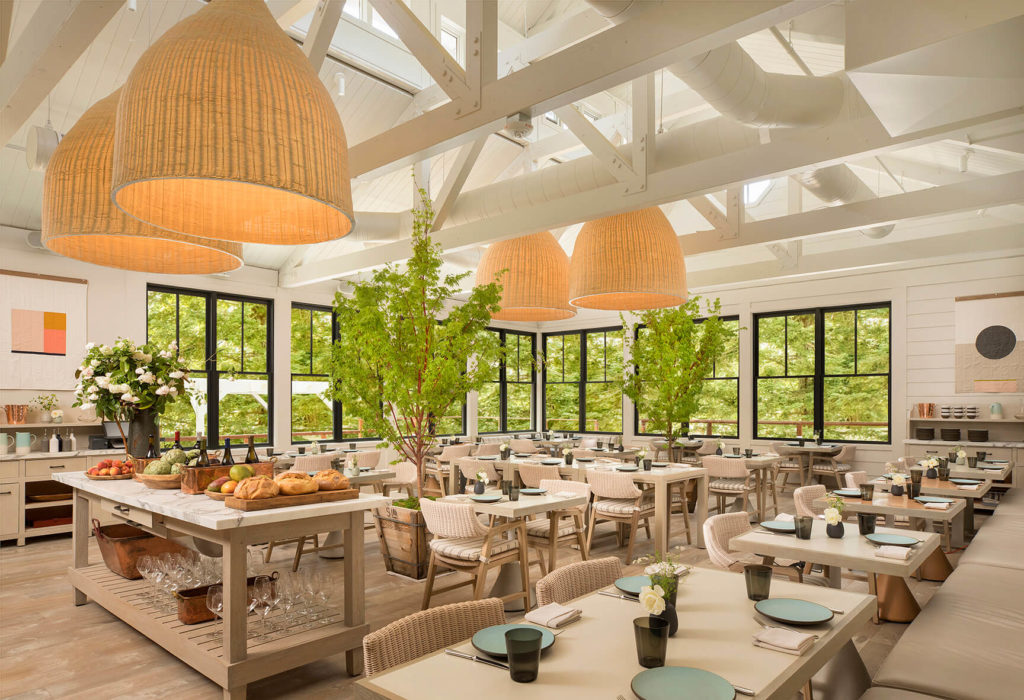 Our virtuous and honorable love affair with Sonoma Valley and all the fine food it holds brought our happy hearts to MacArthur Place. This setting wants to renew your cells, too, with top-tier lodging, spa amenities, and a tranquil setting to simply have a quiet walk. Whether a guest at The MacArthur Hotel or not, the welcome mat is unfurled for all.
A great way to explore any town's culture is through its culinary scene. Let your senses be won over at The Bar at MacArthur Place. With dark wood finishes and custom-crafted furnishings, recap what you found shopping today alongside an old-fashioned martini, craft beer, or exceptional wine paired with Spanish octopus or gnocchi with veal Bolognese. The setting has a "come hither" feel written all over it.
Make your way to the back patio and settle in for dinner. Savvy travelers and locals already nestled into this beauty consider Layla at MacArthur Place a necessary passageway to well-being. It's a very familiar and comfortable setting with a communal vibe. State-of-the-art heaters weren't the only warming factor; a genteel server will also offer up a blanket for your lap if so desired.
Mouthwatering herb-marinated lamb chops and a Tuscan grilled ribeye seem to be the only reason neighboring tables broke in conversation. Each delicate bite of my dinner choice—the whole roasted sea bass with fingerling potatoes, fennel, and pearl onion finished with lemon and garlic—took me as far away from reality as I needed to be. My dinner date got equally lost in every bite of the porchetta with confit baby fennel, Cara Cara orange salad, and salsa verde.
Worthy of its own spotlight is the homemade pappardelle with local wild mushrooms. We packed up this creamy delight (suggested by our server, thank the heavens!) and took this back to our mini fridge at the Kenwood for later. If only the stain of porcini cream on my pajamas could talk.
The spice trade is alive and well inside Layla at MacArthur Place. From Gambas al Ajillo (jumbo prawns, garlic, lemon, smoked paprika) to the Lebanese Tabouleh—we loved and savored every bite. The presentation is so on point; you may not want to disturb it.
But please do.
Corner 103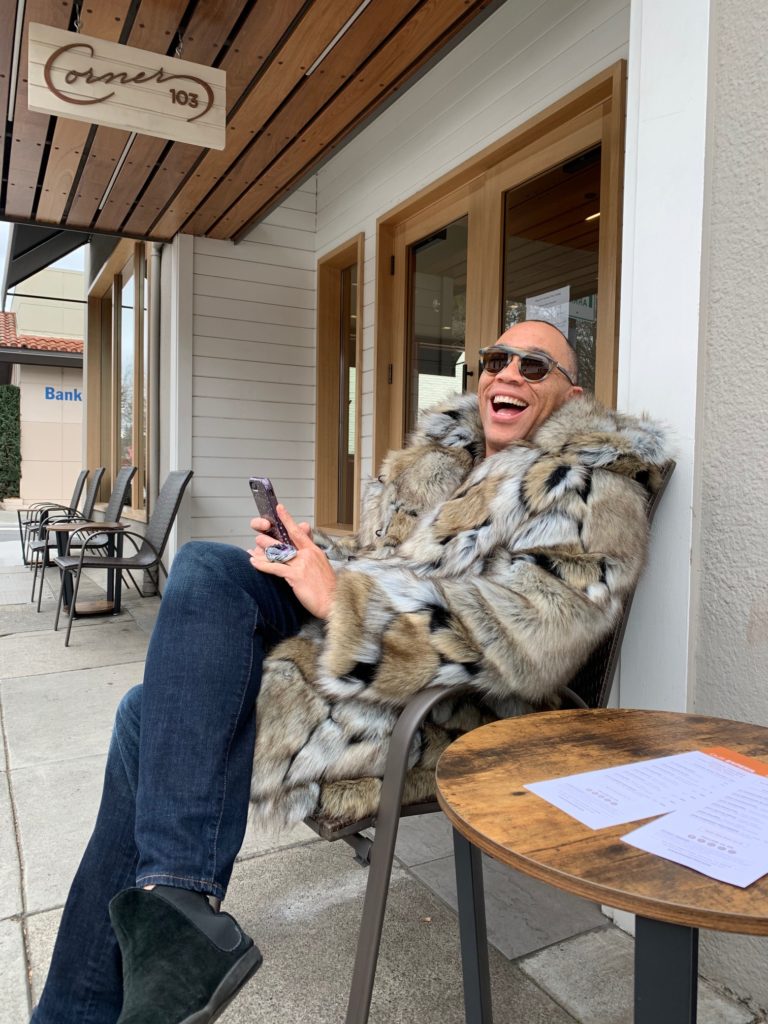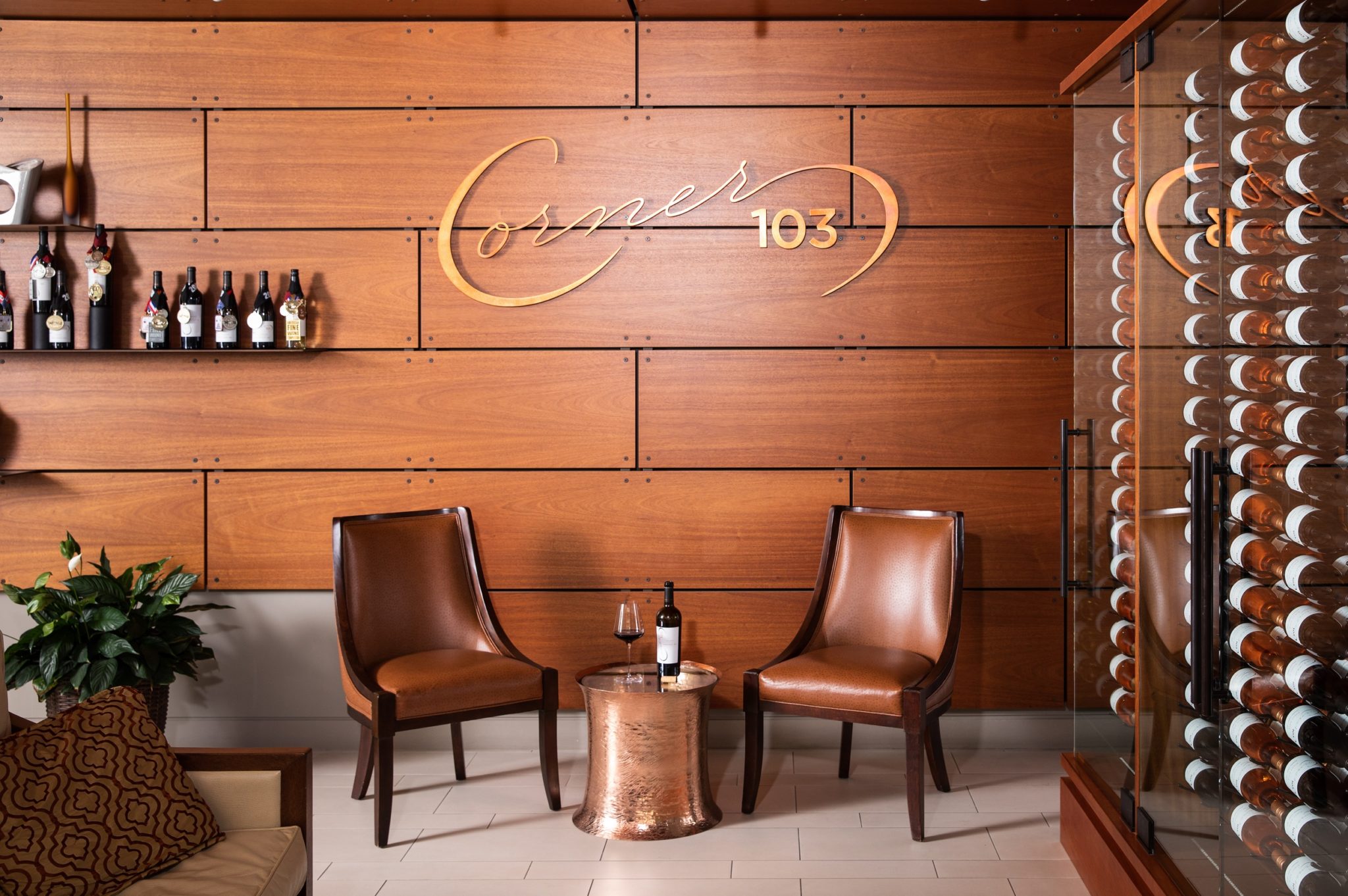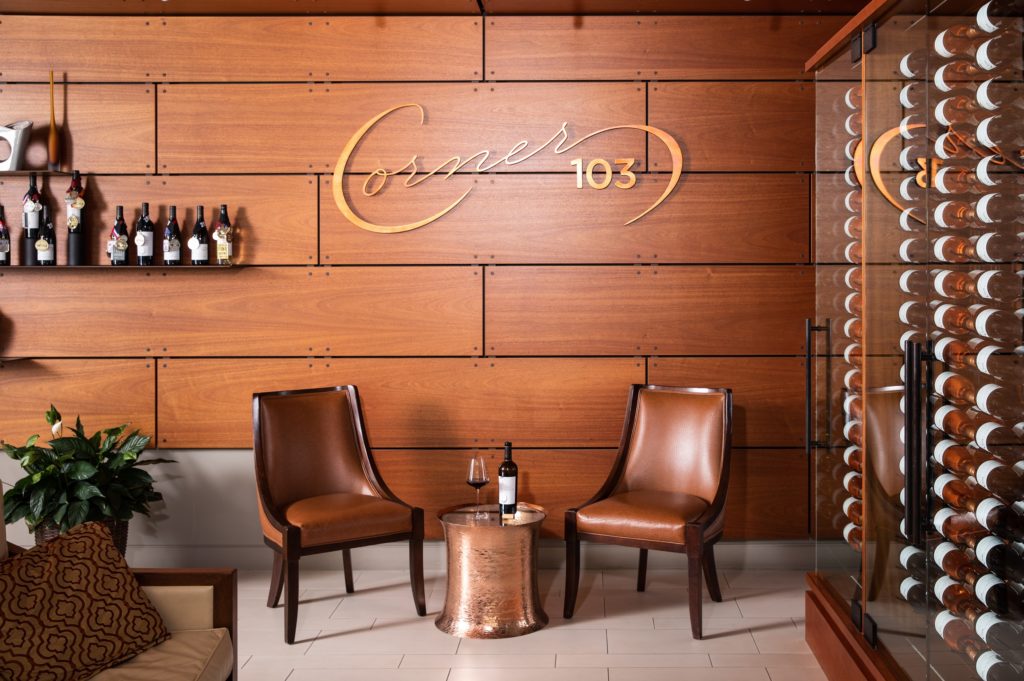 Need to score some points in the dating department? Let's get you out of that doghouse.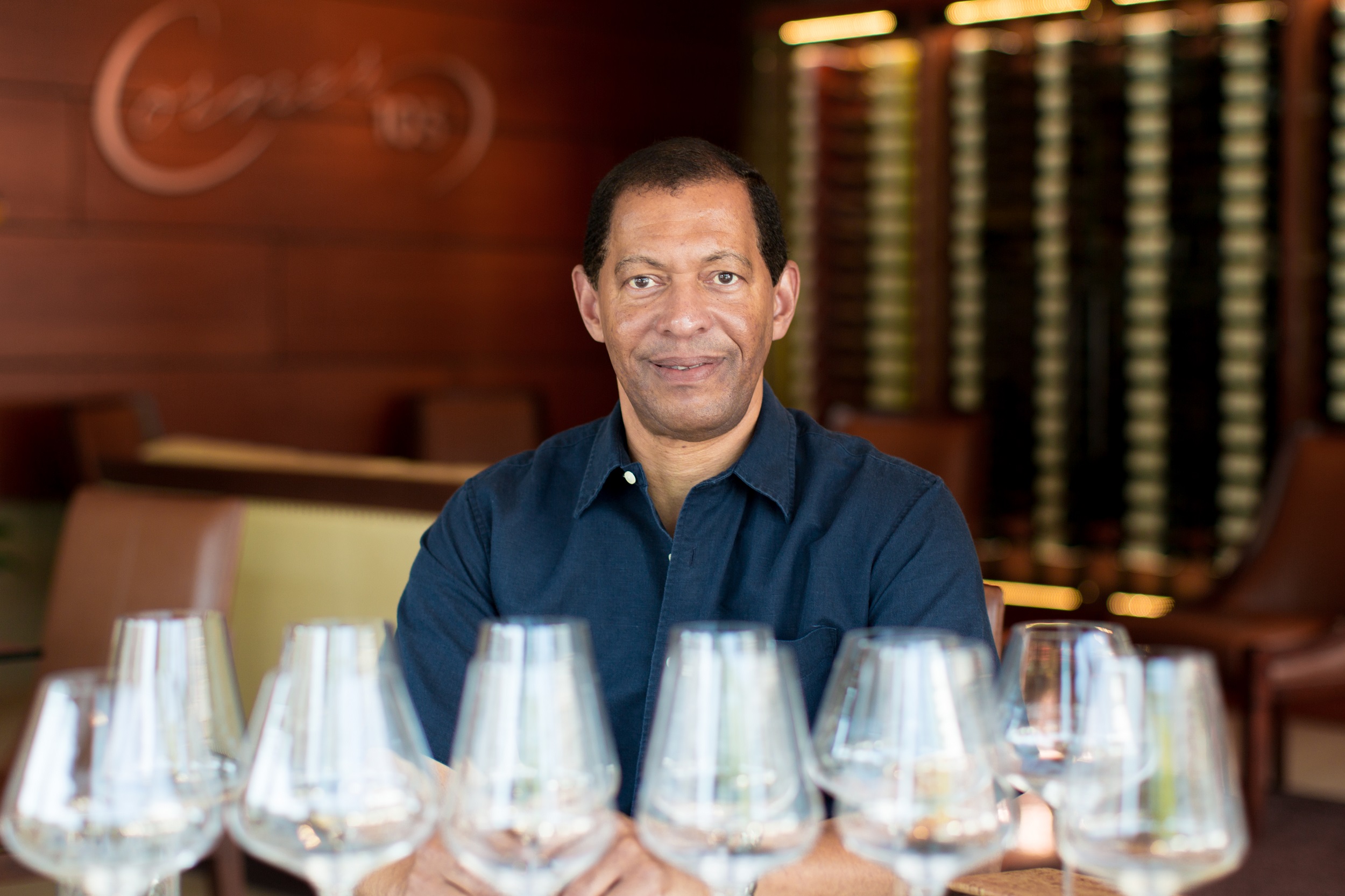 Lloyd Davis is the owner and gracious host of Corner 103 wine tasting room, located in the quaint historic square. Even though he holds the keys to what excites your palate, he humbly sits back and lets you discover all of that for yourself. It's a highly unflinching encounter—so take note, the usual wine snob with nose in the air will only be met with warm tales and a humble octave. Sonoma Valley has only attracted its most well-heeled, who have left the big city's bad manners behind them.
From the buttery double gold medal winner 2018 Chardonnay, Sonoma Carneros, to the layered flavors of the silver medal 2017 Petite Sirah, Dry Creek Valley, something will be going home with you. Lloyd produces each of these award-winning wines, meaning his expert knowledge of food pairings knows no bounds. We even learned a few things like how different glass shapes enhance a bouquet and the best temperature to store and serve and more!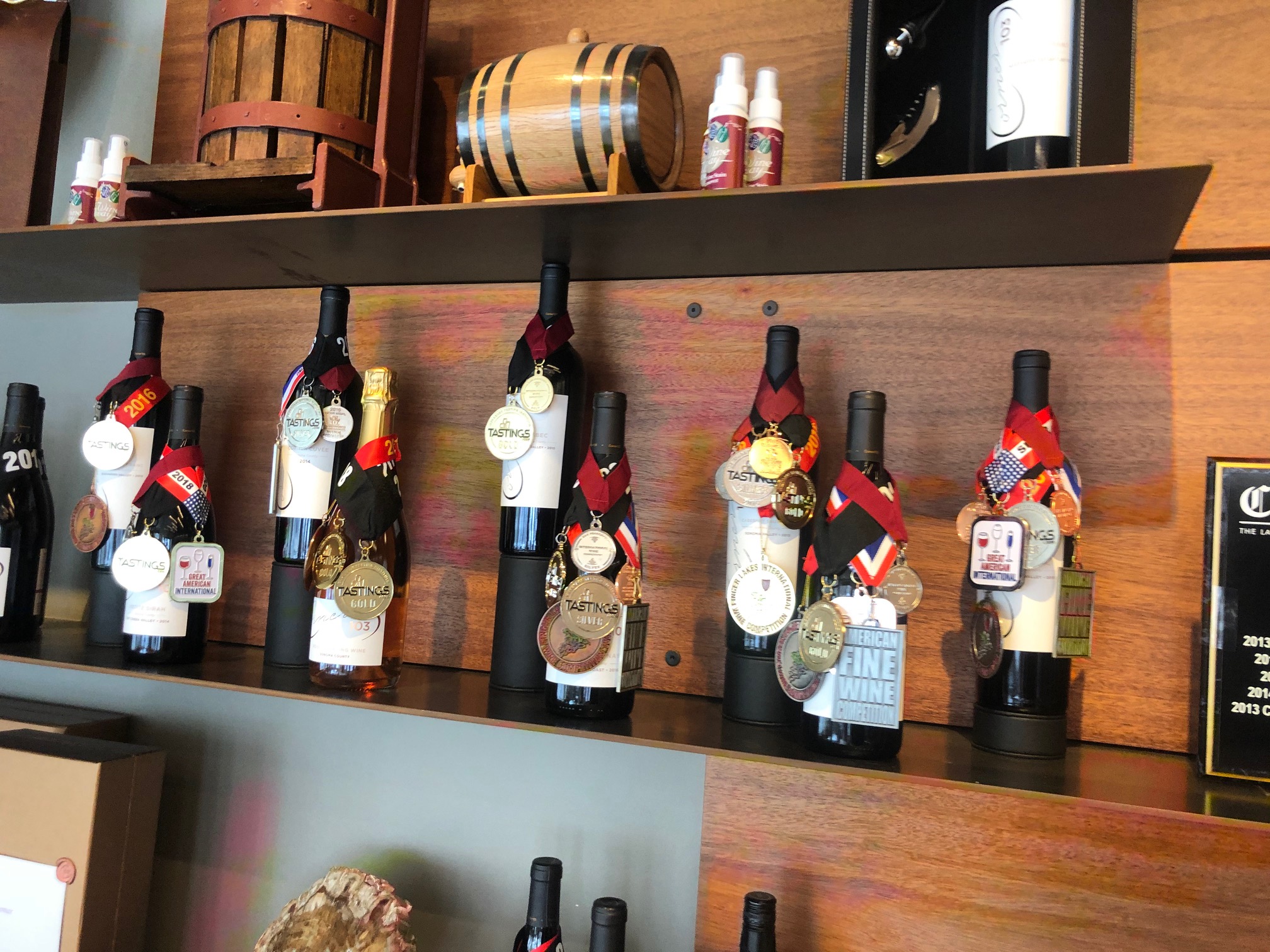 Become a part of their family and enjoy Corner 103 at home by joining their Wine Society. Four shipments a year of award-winning wines that you can't find anywhere else. Each shipment includes premier access to the newest releases, hand-selected by the Corner 103 team. And there's no cost to join!
Sonoma Valley really can't be seen in just an overnight stay.
Need more suggestions or have any questions? There is a friendly voice waiting to win you over at the Sonoma Valley Visitors Center.