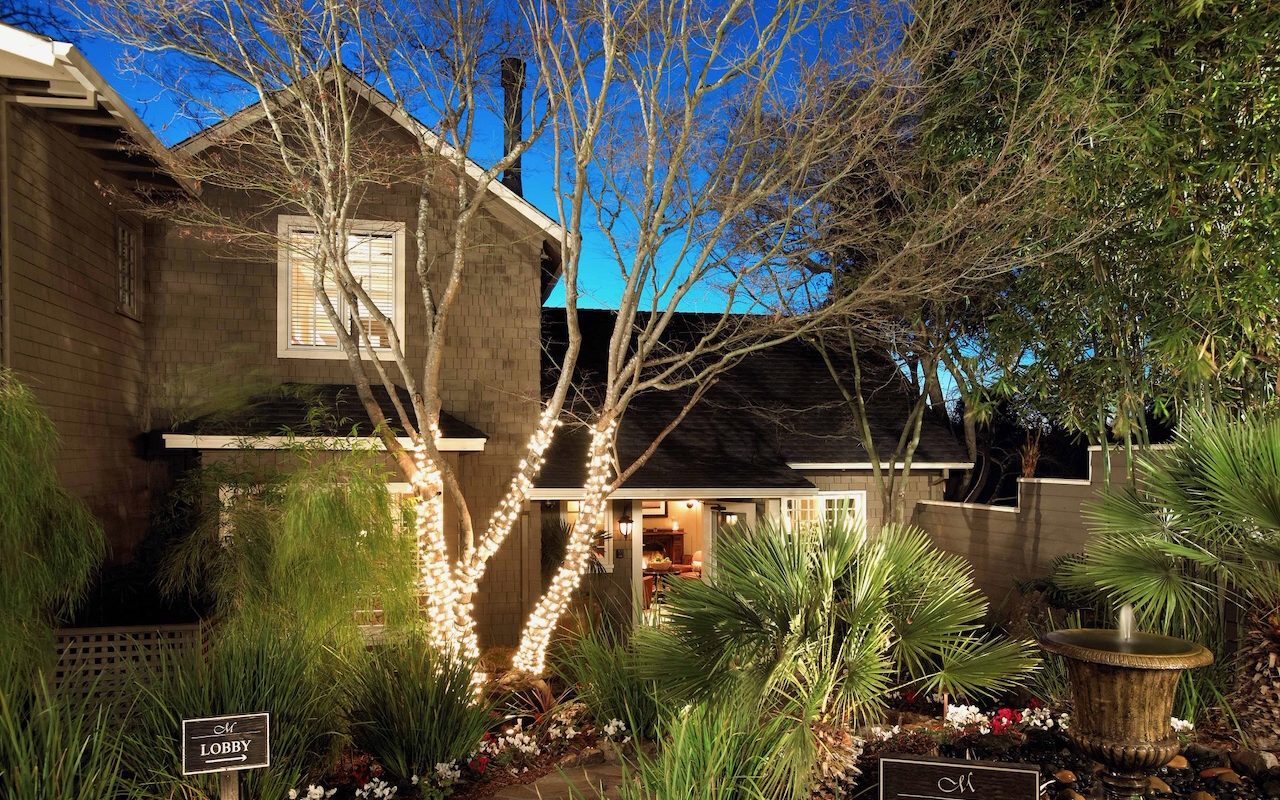 To unlock your creative power, you need to take your rest and relaxation as seriously as you take your work. Start your comeback with tranquil settings and picturesque roads that will flash you back to peaceful phone conversations with your beloved Aunt Molly. An even more welcoming awaits you at the end of your pilgrimage at the unpretentious landing known as Milliken Creek Inn & Spa.
Unplugging from city life and disconnecting from the political drama that dominates the news cycle is reason enough to make the drive to Napa, California. Every achy, overworked and vacation-less bone in your body will be glad you did. For those counting, this is number six of the Four Sisters Inns bed and breakfast getaways that we've visited and can't resist. Lucky for you, you're invited.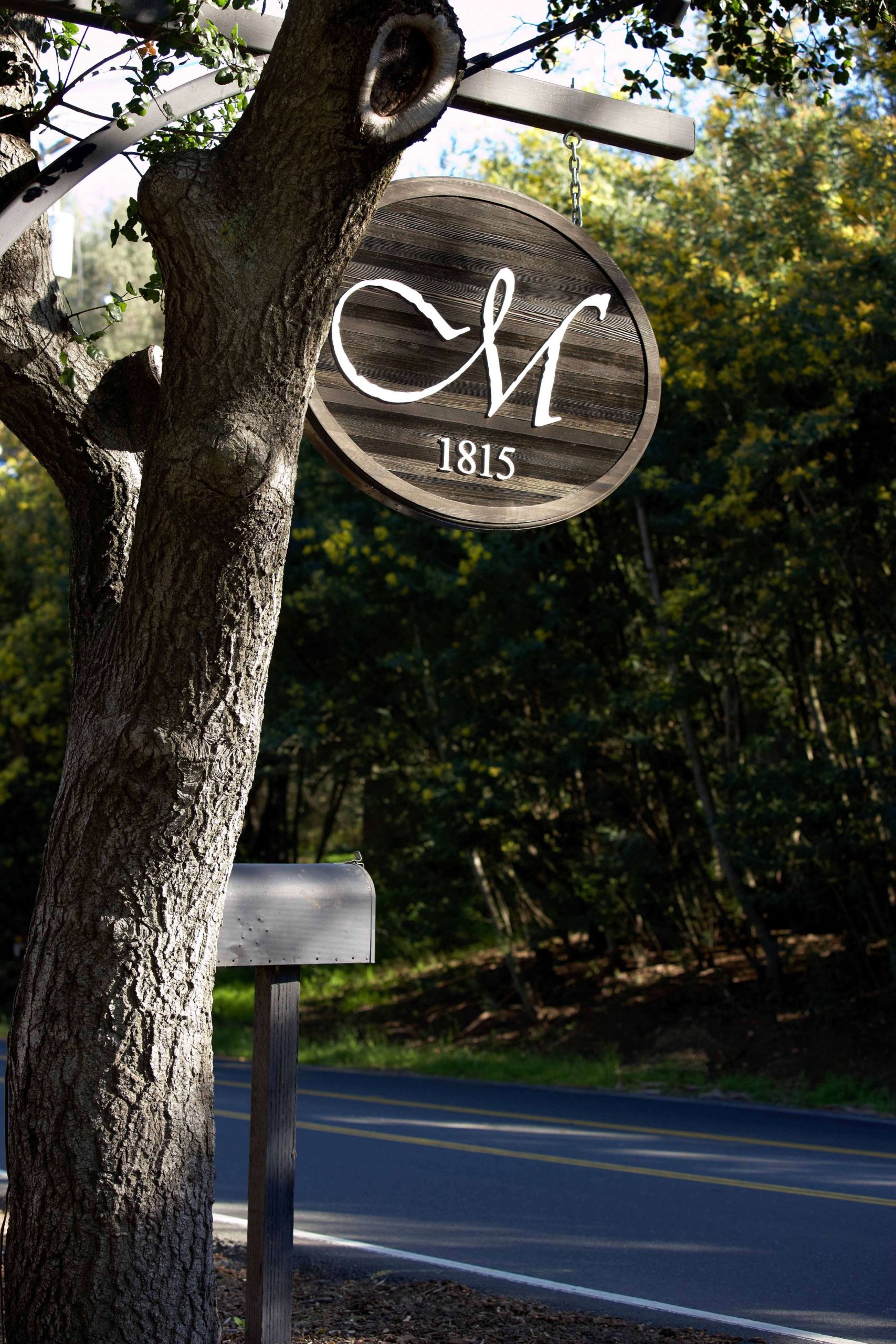 Milliken Creek Inn & Spa is tucked away on nearly three acres (take that bend in the road slowly, or you'll miss it) and owes its wild and seemingly untouched natural beauty to its secluded location.
It has carved a special nook for itself alongside the Napa River with well-maintained grounds holding a gazebo, fountains, lounge chairs, and artful expressions eager for your discovery. Everything is familiar and full of good energy. Milliken Creek Inn & Spa is keen to tuck you in, even before you've met.
Almost on cue, the most majestic butterfly appeared as we approached the front door. We opted for suite #2 in the main house, just left of all the genuineness.
Suite #2
Milliken Creek Inn & Spa set the perfect tone for our landing with the soft, sultry tunes of Jacqui Naylor serenading us from the bedside Bose sound system upon entering our lovely room—it's the devilish details they do when you first arrive. This crew is excited to have you.
It's all much larger than the pictures on the website—we found space for unpacking and dancing effortless. A wine and cheese welcoming gift is a prime commodity in these parts and was thoughtfully provided both nights. I'm pretty sure the flat screen tv next to our fireplace was lovely to watch, but being hypnotized by the current of the Napa River was much more my vacation speed. And dancing tourists are never wrong.
After unpacking for the weekend and unloading our snacks in the mini-fridge provided, we played board games and listened to soft tunes as the sun came down. The evenings are tranquil on property, with a thoughtful trail of low-lit garden lights illuminating the way in case you want to drape yourself in a blanket and be the first to catch that sunrise. Suite #2 feels like you're in the main suite of a house; large windows allow you to capture the beautiful sunset through the trees, too. So staying in that soft bed with a down comforter and fresh linens is undoubtedly an option.
There are many moments in life you never want to end—this is one of them.
Our room dripped in rustic charm. A circular corner table with sweeping river and garden views was where we started our gratitude prayer every morning. It's all the usual luxury comforts with a few surprises (soaking salts for the tub, an overly generous amount of storage space next to the sink, and luxurious products that never seemed to run out). A large soaking tub for two was more than enough for one, as my other half prefers standing rain showers. So glad Milliken Creek Inn & Spa catered to us both and used the bathroom as the focal point of all this fine living. Whether you choose a landing spot in the main house or not, inquire when booking about whether that 3rd-night free offer is still a thing or just some online rumor.
We couldn't help but realize something after leaving Milliken. With just a little research on where to stay, we've finally taken our names off that list of the overworked and uninspired.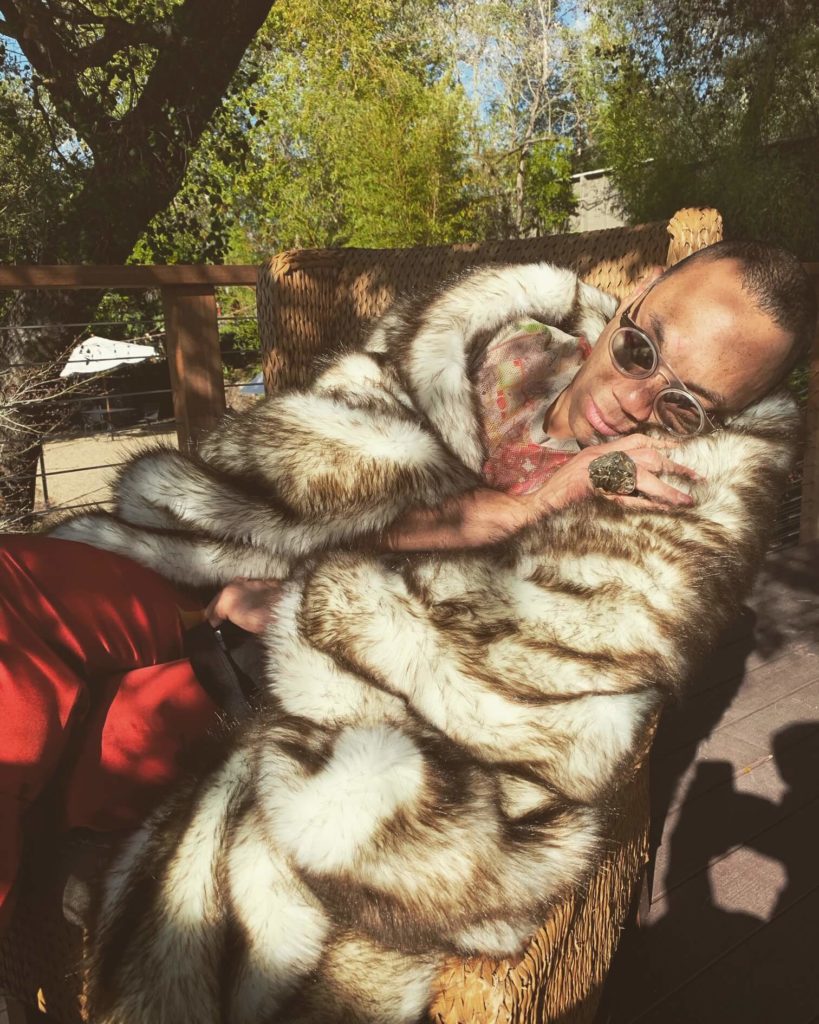 You don't have to be constantly doing something.
Perks!
Milliken Creek Inn & Spa has the best hot breakfast we've ever experienced at any resort, hotel, or inn. This kitchen should teach a master class on how to present a hot made-to-order breakfast menu with the best locally sourced ingredients. This made our stay complete.
The spa was being remodeled during our visit, but inquiry about massage services in your suite until then.
Everything felt like a fresh experience, and the outdoor gardens exude thoughtfulness and zen. (psst…surprised to hear through the grapevine that many more upgrades are in the cards this year. A return visit is a must!)
Hugs the Silverado Trail—a scenic 29-mile route along the Eastern edge of the Napa Valley.
Stay on property and order in from a plethora of unique eateries nearby. There are exciting discoveries around every bend.
Scarlett Accurso, General Manager of Milliken Creek Inn & Spa, suggests eateries popular with guests . . .
Celadon—upscale eclectic comfort food inside the Napa River Inn
Oenotri—a daily changing menu of southern Italian cuisine
Morimoto—high-end Japanese fare with artful cocktails in a glamorous and zen surrounding
Torc Farm—a lofty exposed stone space with familiar farm-to-table food done in innovative ways
Sacré Bleu
Chateau Montelena Winery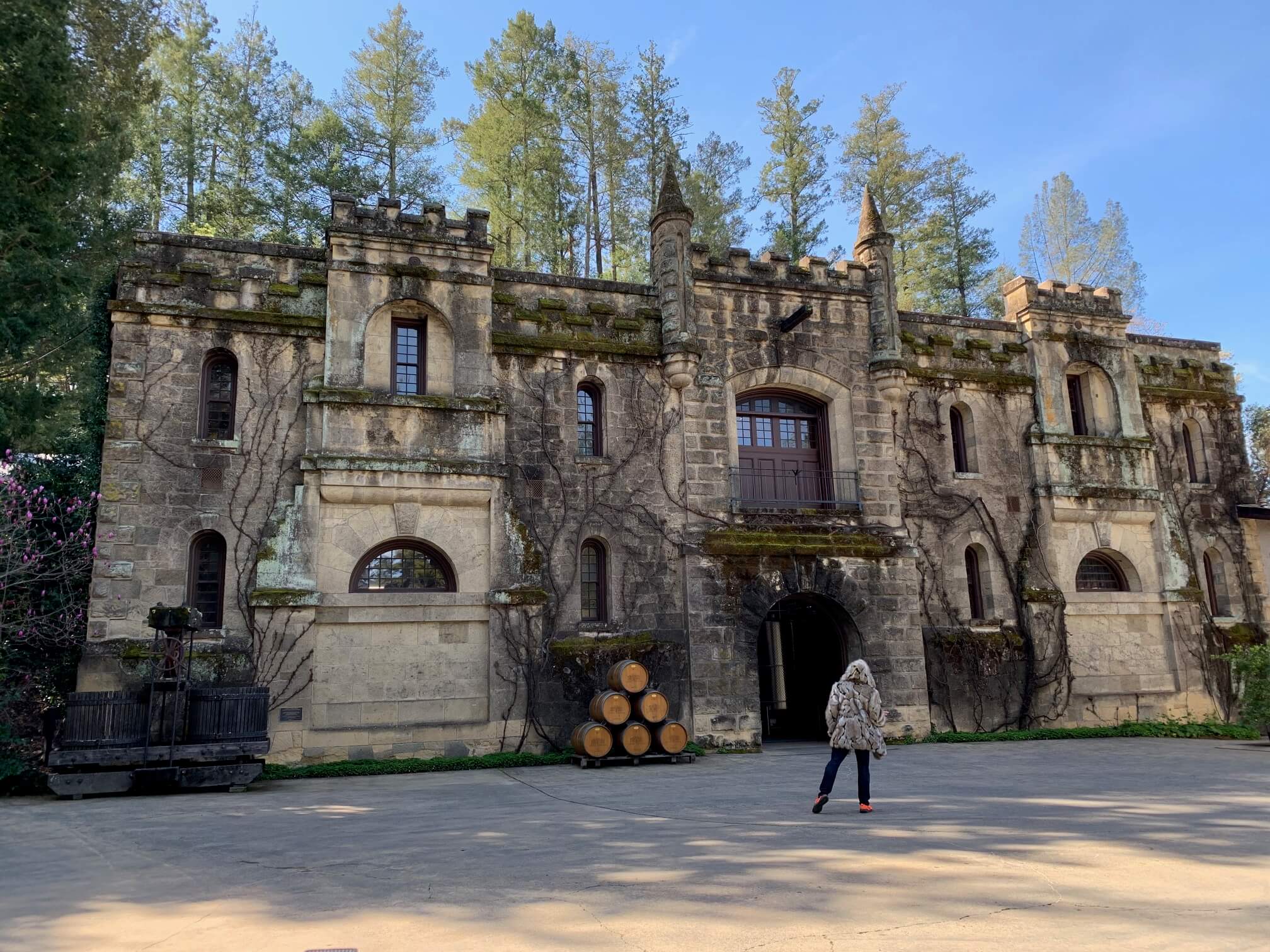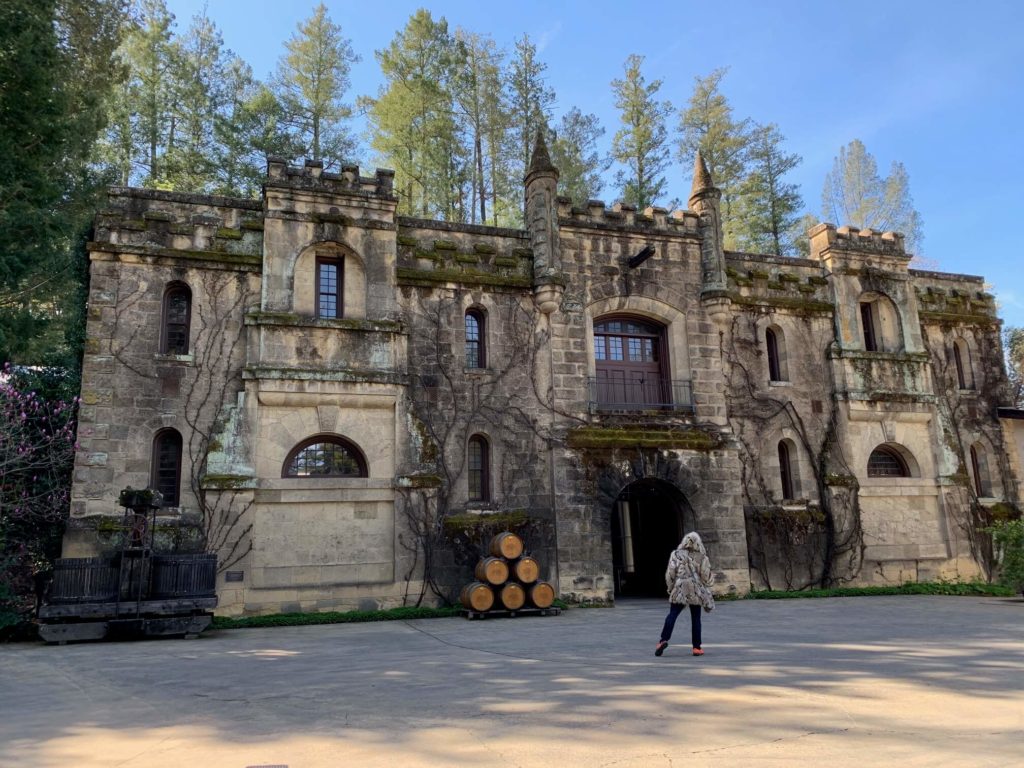 Known as one of the oldest wineries in Napa, don't make that trek home without first seeing Chateau Montelena with us. To see it when the sign says closed, we highly suggest networking thoughtfully throughout life so that a dear friend from decades past can pull some favors. Calistoga is Napa Valley's northern edge and about thirty minutes from our hotel, Milliken Creek Inn & Spa.
It's stunning in both pictures and in-person. Chateau Montelena estate boasts a stone castle built into a hillside overlooking a Chinese garden, lake, and vineyards that reach the base of Mount Saint Helena. In 1976, their 1973 Chardonnay won first place among the chardonnays and white Burgundies entered in the Judgement of Paris wine competition—a historic contest organized in Paris in which French judges blind-tasted California wines against French wines.
By reading the above you agree to be 21 years of age and to drink and travel responsibly.
Our tour was brief, but the fairytale stays with you long enough to make this drive worthwhile. Inquire about the "Concierge Program," where wine lovers have access to customizable tasting experiences with vintages from the 1970s and beyond.
Long after all these good times are over, will you remind me?