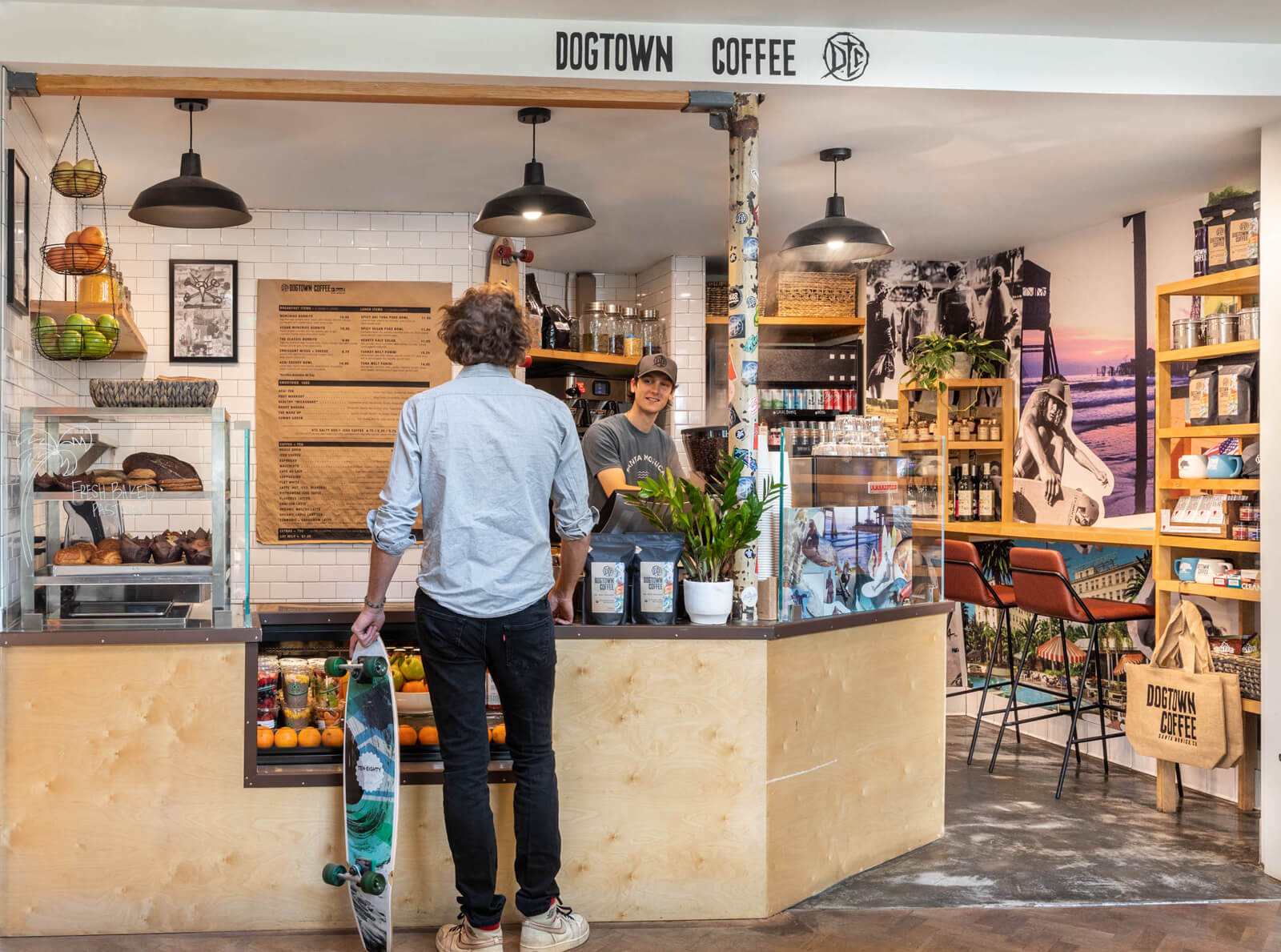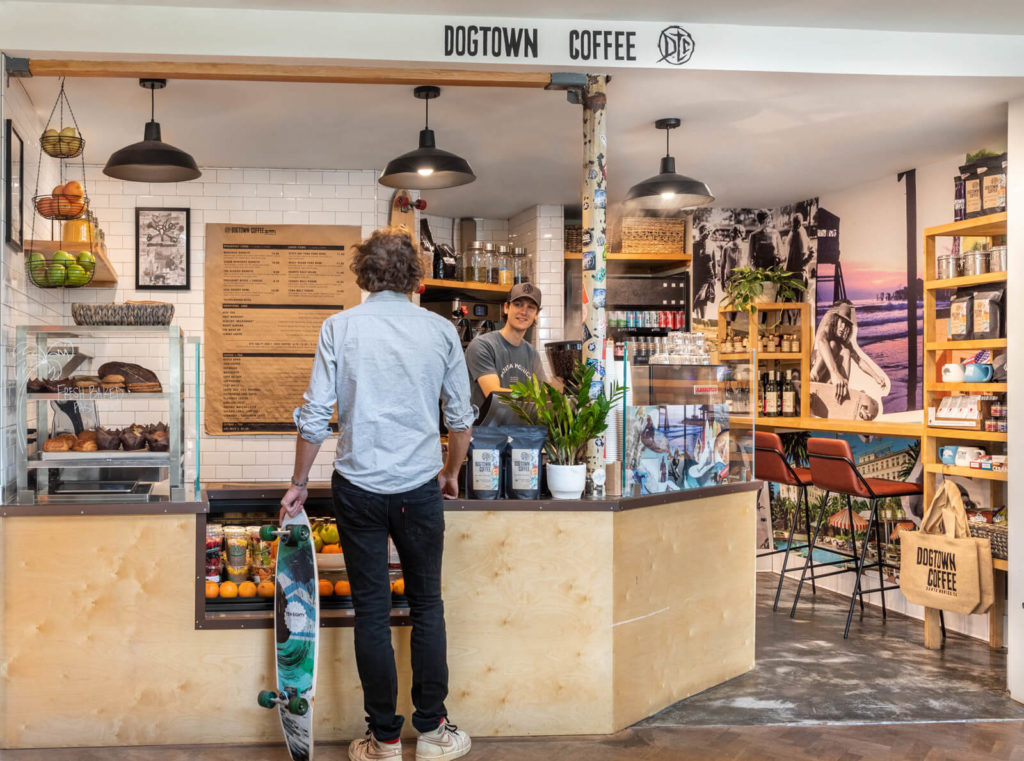 Where: Dogtown Coffee
101 Wilshire Blvd
Santa Monica, CA 90401
310-576-7777
Inside the Fairmont Miramar
(main floor—just right of the magnificent Moreton Bay fig tree)
Oh, that farm-to-table dance that they do and do so well.
This on-property café is open to the public and has a direct link to Fig Restaurant's culinary magic, which means everything coming from Dogtown Coffee is worth your time. It's a simple coffee stand and a smile, really. But every libation, post work-out smoothie, adorable souvenir, and quality eats makes this picky palate say it's so much more.
Our Bungalow #4 was to blame. Ordering in from the bedside tablet is yet another techie convenience weaved into your Life of Riley weekend. On hand every morning are fresh breakfast croissants and muffins to rev up the senses—alongside breakfast burritos and omelets. Even fresh-squeezed orange juice—yes, people, fresh-squeezed—alongside local organic micro-roasted staple Dogtown coffee, you didn't know you loved until you did. Pop back in the afternoon for BBQ chicken pizza (chef's pizza of the day), a fried chicken bucket (10 pieces tandoori marinated served with waffle fries and habanero honey), or let the hearty fresh sandwiches play temptress to the ear. With all your might, though, save room for dinner.
During our stay, Fig Restaurant (a fab bistro to keep on your radar for spring/summer 2021) was temporarily closed but still served up a great menu through Dogtown Coffee. We've buzzed about this seafood fare before. Everything is captured and brought in the same day. Instagram worthy chilled jumbo shrimp with homemade cocktail sauce or their famous grilled salmon makes you choose between holding your phone or your fork. The kitchen at Fig Restaurant is fiercely passionate about infusing the local farmer's market into their supply. If fresh veggie curry and spinach mushroom quesadillas are more in line with your new year's resolutions, they have you covered there, too, Boo.
Something on any of the above menus at Fairmont Miramar Hotel & Bungalows will leave a signature mark on your heart. And my shirt.